Meet VisionSpark's Team of Hiring Experts
Kate Norton, Director of Client Strategy
Kate has had many years of success connecting with customers from a variety of industries, from medical to hospitality. Her success has been achieved by connecting with people and identifying areas to help her customers improve their business functions. She is excited to bring this depth and breadth of customer knowledge to develop long-lasting client relationships at VisionSpark. Kate was drawn to VisionSpark's culture and core values; they provide a platform to further develop her passion for connecting as she matches VisionSpark clients with customized services to improve their businesses.
Kate is a graduate of The Ohio State University with a degree in communication. She has lived across the country from California to New York, Connecticut to Virginia. She now lives in Worthington, Ohio, with her husband Eric and their two sons Sam and Ty. You can find Kate most weekends cheering for Sam and Ty from the soccer field sidelines, catching a Columbus Crew game, exploring the hiking trails in a nearby park, playing tennis, practicing yoga, or planning the next adventure with her family!
Q. If you weren't working for VisionSpark, what would you be doing?
A. If I wasn't working at VisionSpark, you would find me out of doors! I may be climbing to a beautiful summit in a national park, enjoying the Carolina coast, exploring the Hocking Hills region close to home, or simply reading a book on the porch; I love anything that takes me outside!
Q. What are you doing personally or professionally to further your development?
A. Simply put, I try new things! I am naturally inquisitive and love a new experience! Whether it's picking up a book from a new author, exploring an unfamiliar city, or throwing myself into a new leadership opportunity. I welcome opportunities to stretch myself personally and professionally.
Tracy Wilson, Director of Client Services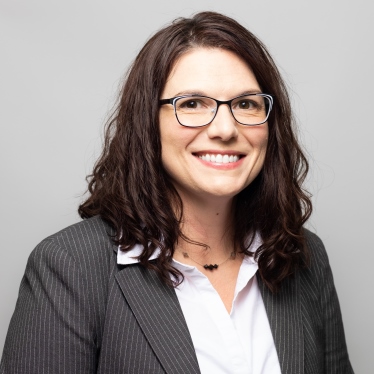 Having worked at both large corporations and small operations, Tracy has experience in a variety of contexts and industries, including hospitality, construction, nonprofit, and professional services. She brings valuable insight from a range of previous positions on the frontline, in management and administration, and as a small business owner. Tracy was drawn to VisionSpark for their Core Values, proven hiring process, and evident concern for others. She shares VisionSpark's passion for helping businesses succeed and making a positive impact by hiring the "Right People" for the "Right Seats."
Tracy earned her master's degree in organizational leadership with a specialty in human resources management from Northcentral University. She also has a bachelor's degree in business administration from Trine University. Tracy lives with her husband, Rich, and three kids, Ashton, Corbin, and Mira. In her free time, she loves to visit new places, locally and globally. Her most recent adventures included a cross-country train trip to the West Coast, during which she passed through 15 states in 10 days, capped off with visits to San Francisco and Seattle.
Q. If you weren't working for VisionSpark, what would you be doing?
A. The possibilities are endless! Professionally, no matter where I am, I want my contribution to add benefit to the organization. I am constantly seeking opportunities for growth. Personally, I would be on an adventure. Close to home or far away, I love to experience new things.
Q. What are you doing personally or professionally to further your development?
A. I am always looking to embrace and conquer the next challenge. I enjoy learning from every environment I encounter, gathering information, and developing the understanding necessary to achieve goals.
Alec Broadfoot, CEO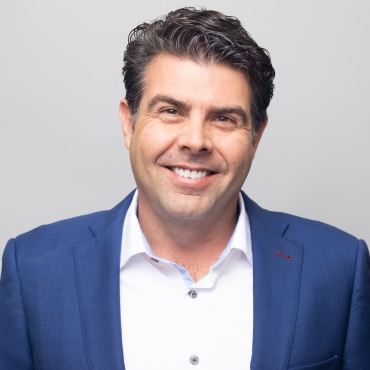 Alec Broadfoot is a successful entrepreneur and business owner who adds value to companies by helping them make critical hiring decisions with significant bottom-line impact. For those familiar with EOS® companies' structure, Alec is our Visionary. He is passionate about EOS and often evangelizes about EOS to VisionSpark clients.
Through VisionSpark, Alec engages mid-market companies across the country in hiring training, key leader searches, behavioral interviewing, and personality assessments. He has become a trusted, sought-after resource for business owners and leaders who want to improve their hiring practices and employ top performers. Having established himself as a strategic hiring expert in Columbus and across the Midwest, Alec frequently gives presentations on better hiring processes.
Alec earned his bachelor's degree in international business and economics and holds his MBA from Bowling Green State University. Before forming VisionSpark, Alec served as the president of a Columbus-based publishing company. Alec lives in Powell, Ohio, with his wife Sheri, and their three children Maggie, Cameron, and Natalie.
Q. If you weren't working for VisionSpark, what would you be doing?
A. One of my goals is to become a chair of a CEO peer group, like Vistage. I love working with leaders of growing mid-sized companies and have a huge passion to see them succeed in their businesses.
Q. What are you doing personally or professionally to further your development?
A. I read books, attend trainings, and surround myself with great mentors, advisors, and friends who challenge me and support me. I am blessed!
Bethany Vasek, Achiever Consultant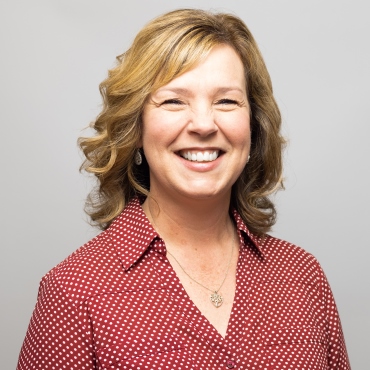 Bethany joined the VisionSpark team in 2019. She specializes in interpreting the Achiever Assessment tool, which helps companies hire the right candidates and maximize the potential of their current employees.
Bethany has a degree in English education from Oral Roberts University. She previously taught middle school and high school English for several years before homeschooling her children for 16 years.
Bethany loves spending time with her husband, Tony, and their three kids, Maddie, AJ, and James. They live in Delaware, Ohio, on a pseudo-farm, complete with chickens, cats, and a dog. Bethany enjoys mentoring couples, counseling women, and learning about each person's unique story. She loves people, values faith and family, and embraces opportunities to learn and grow.
Q. If you weren't working for VisionSpark, what would you be doing?
A. My family and I would love to run a combination lodge/campground in our community. It would be focused on investing in others, connecting people with purpose, and helping each one see their value and worth.
Q. What are you doing personally or professionally to further your development?
A. I ask a lot of questions, and I enjoy digging for the answers. I surround myself with people who challenge me and keep me accountable. I read, listen to podcasts, and keep a written reminder of my goals. I plan time to dream about the future. Since I love people, I truly find it a joy to study them and learn as much as I can about who they are at their core.
Josh Smith, Project Manager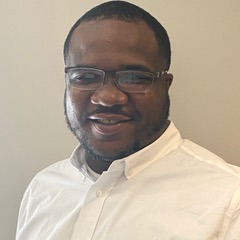 With experience working in the telecommunications, non-profit and manufacturing/warehousing industries for both large and small organizations, Josh brings a wealth of knowledge to VisionSpark. He has solid insight and perspective from working as a frontline employee, in management, and in human resources. Josh saw that VisionSpark drove the EOS standard and was drawn by the company's core values and commitment to finding the right people for the right seats.
Josh earned his Bachelor of Arts degree in Communications from Lake Erie College. He lives in Galloway, Ohio with his wife, Shanna; their three children, Jayden, Jordan and Jazelle; and their dog, Meka. In his free time, you can find Josh on the sidelines cheering his boys on the football field or the basketball court. You may even catch him having an occasional tea party with his daughter. He also loves to fish and travel.
Q: If you weren't working for VisionSpark, what would you be doing?
A: I would start my own business, focusing on helping individuals find ways to increase their life's success. Many people do not know what options are out there, or have never been trained on how to achieve certain career or life goals. I want to help them achieve those goals in any way possible.
Q: What are you doing personally or professionally to further your development?
A: I ask as many questions as possible. You must learn to remove the fear of asking. Many people want to help you grow, but they cannot read your mind. As a professional, you must learn to humble yourself and ask the right questions. When you do, you'll surround yourself with individuals who are willing to teach you and mentor your professional life forward.
Kelsey Walton, Search Consultant
Before joining the VisionSpark team, Kelsey worked in the mental health field for eight years, where she specialized in helping children with Autism Spectrum Disorder. Her experiences have taught her patience, empathy, and the importance of strategic planning. She was drawn to VisionSpark because of their core values, culture, and their mission. She strongly believes in the proven processes VisionSpark uses, and is passionate about helping clients find the "right fit" hire for their company.
Kelsey is a graduate of The Ohio State University with a bachelor's degree in psychology. She lives in Worthington, Ohio, with her husband Ian, and two children, Zander and Emerson. Outside of work, she loves spending her time at the farmers market, going to cookouts, having a bonfire, and going on walks with her family. When she has time to travel, Disney and Universal Studios theme parks are her go-tos!
Q. If you weren't working for VisionSpark, what would you be doing?
A. I love getting to know people, figuring out what makes them tick, and learning what their goals and dreams are. I feel it is my path in life to be of service to those in need, so I'm sure I would be helping people in some capacity, wherever I am.
Q. What are you doing personally or professionally to further your development?
A. I am constantly learning. I love to listen to podcasts; I read all kinds of books, and watch documentaries. I am always looking for something new to discover!
Bob Spence, Senior Consultant
Bob Spence has been a part of VisionSpark since its inception. As a senior consultant, he works with clients on key search projects. Bob is a trainer and HR professional who helps clients with people issues and provides executive coaching to CEOs and business owners. He has worked with clients in many and varied industries. Bob has interviewed over 5,000 candidates for more than 300 search projects, including Integrator searches for companies running on EOS.
Bob has a bachelor's and a master's degree from Bowling Green State University (BGSU). He holds the Distinguished Service Award from BGSU, has received the 200 Club Achievement Award from Vistage, and in 2016, was awarded the Human Resources Lifetime Achievement Award from CEO Magazine. He is a Christian abstract artist and has published an art book featuring several of his designs.
Prior to his consulting career, Bob was a schoolteacher, principal, and superintendent. He has served school districts in Ohio, Oklahoma, and Wyoming. As an intern at BGSU, Bob taught both undergraduate and graduate classes. While in Wyoming, he served as a member of the Wyoming State Board of Education.
Q. If you weren't working for VisionSpark, what would you be doing?
A. I would be teaching, doing volunteer work for my church, and spending more time on my Christian abstract art.
Q. What are you doing personally or professionally to further your development?
A. I am an avid reader, reading at least one book a month, and I participate in seminars and other developmental activities.
Amanda Campana, Project Coordinator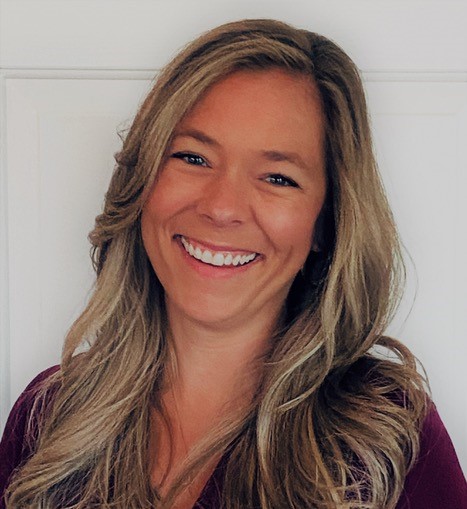 As VisionSpark's Project Coordinator, Amanda works closely with her clients to recruit the qualified candidates they need for their open positions.
Passionate about finding a culture and core values fit, Amanda works tirelessly to sift through resumes and compile pertinent applicant information for her clients.
Amanda earned a Bachelor of Science degree in Exercise Science from Kennesaw State University in Atlanta, Georgia. Amanda was drawn to the VisionSpark's Project Coordinator position and felt it was a perfect fit for her skills and experience.
Amanda was born in Mobile, Alabama, and moved to Columbus with her husband, Steve, in 2017. They have two children, Tommy and Marina, and an 11-year-old dog named Jilly Bean.
She appreciates the sense of community Columbus has to offer, and loves experiencing the change of seasons. She has her own e-commerce wine business, and as a true southerner, loves sweet tea, still gets excited when it snows, and will proudly say, "ROLL TIDE!"
Q: If you weren't working for VisionSpark, what would you be doing?
A: If I weren't working for VisionSpark, I would be doing more volunteer work. Being involved in my community and giving back is an important example I want to set for my kids.
Q: What are you doing personally or professionally to further your development?
A: I like to read and listen to podcasts. I enjoy finding great articles on LinkedIn so I can engage with people on social media and learn about their thoughts and opinions. The more you ask, the more you can learn!
Randy Gray, Project Manager
Randy's expertise in finance, recruiting, and 21 years of human resources and talent acquisition makes him an incredible addition to our VisionSpark Client Services team. He brings insight from his broad professional history to help our clients find the right fit candidates for their teams. For Randy, the joy of helping someone secure gainful employment and the happiness he hears in their voice when they receive their offer makes his job ideal. 
Randy earned a B.A. in Biblical Studies and Philosophy from Evangel University in Springfield, Missouri. He is a Midwesterner to the bone, was born and raised in Des Moines, Iowa, and became a Columbus resident in 1999. Randy enjoys the quiet that Columbus has to offer, but outside of work, his life is anything but boring. He spends his spare time with his family, doing yard work or exercising. Randy loves supporting his local hockey team, the Blue Jackets, and watching classic films with actors like Humphrey Bogart, Clark Gable and Spencer Tracy. He also loves more current shows like Bosch and Tom Clancy's Jack Ryan series. (He was a huge Tom Clancy fan growing up and read all his books).
Randy has been married to his wife, Kim for almost 32 years, and has three children; Jeremy, 31; Emily, 27; and Matthew, 24. They have two dogs; Bella, 13, a whippet mix and Jax, 4 an Aussie Shepherd. 
Q: If you weren't working for VisionSpark, what would you be doing?
A: Hopefully still working with exceptional candidates to help them find great careers. 
Q: What are you doing personally or professionally to further your development?
A: Having the opportunity to work with VisionSpark has given me an entirely new perspective of the client/candidate relationships. My focus now is to learn the VisionSpark way, and internalize their methods of matching clients to candidates to continue their incredible services.