VisionSpark Helps Companies Like Yours 
Finding the right person for your open position takes time, and there's a lot at stake. A new hire has the power to make or break your culture, so it's important to get it right. 
The hiring process has a lot of moving parts, and each one plays an important role in identifying, vetting, and onboarding your Superstar.
Everyone has their area of expertise. Hiring is ours.
Whether you are a private company, a family-owned business, or a business running on a system like  EOS®, VisionSpark can help you find the right person for your company's open seat.
We've worked with companies large and small, locally, across the country and all over the world. We have the experience and resources you need to move your business forward with like-minded professionals who embrace and strengthen your culture.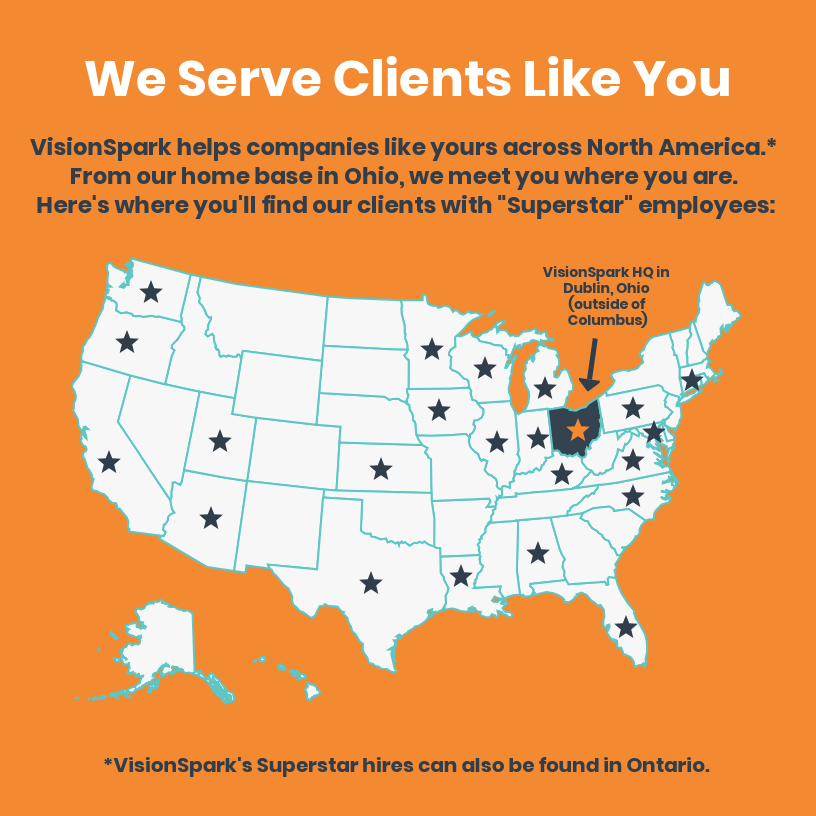 "I've hired many employees over the years, but have never used a well-defined process. Very impressive. I have already referred you to a friend of mine who is in the middle of a search…I am confident that he will check in with you."   
— Jim McKinney, Principal at FocusCFO