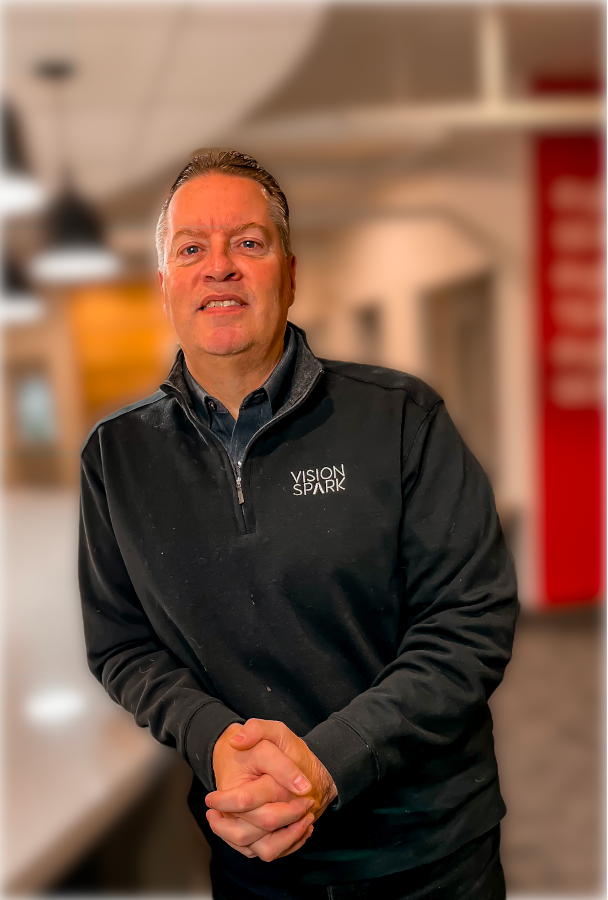 John Himmelstein
Vice President of Sales and Marketing
Joining VisionSpark in early 2023, John is an intellectually curious, proven results and growth focused Sales & Marketing executive with extensive experience helping organizations accomplish their goals and realize their vision.
John earned his bachelor's degree in Marketing from the University of Wisconsin-Whitewater and his MBA in Executive Leadership from Ohio University.  He is excited about the opportunity at VisionSpark to fish in the big, blue ocean and help our clients realize their dreams.
John was born in Milwaukee, Wisconsin and moved to Powell, Ohio in 2000. He loves spending time with his wife Gail, whom he met in college.  Gail and John have a son, Mitch, a daughter Morgan and three rescue dogs (Matilda, Cassie and Rosie) that keep life interesting.  For fun, John loves the "lake" life and remodeling and renovating spaces.
Q.  If you weren't working for VisionSpark, what would you be doing?
A.  Spending time with family and friends.  If I was able to sneak away for a bit, I would be flying across Norris Lake on a JetSki with my skin flapping in the breeze or sitting by a campfire sharing a crisp night's breeze and sky full of stars.
Q.  What are you doing personally or professionally to further your development?
A.  Always learning, I read a lot of books, listen to podcasts and ask countless questions.  Being a people person, I surround myself with brothers and sisters that will hold me accountable and challenge me every day.