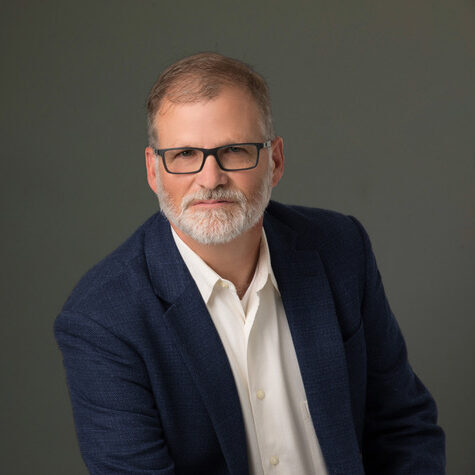 Vitals: (any degrees, certifications, education information) Degree in Applied Science, A+ Certified, a plethora of business, HR and financial training (too many to list)
What is your background? Unique background with roles of growing organizatios within both the for-profit and non-profit sectors
Where were you working before you were hired at VisionSpark? Furniture Bank of Central Ohio (non-profit)
What made you apply to the position at VisionSpark? My love for the opportunity being in a key role growing people and organizations with BHAGs (big hairy audacious goals) and getting them to the realization of that vision.
What are your responsibilities? To integrate the visions of Alec, our founder, into reality and tangible practices to serve our clients and grow our organization.
How do you spend your workday? Right now I am observing how all key departments/functional areas do what they do.
If you weren't working for VisionSpark, what would you be doing? I would be traveling in my RV with my wife and dog Ruger around the country spending time visiting family and friends making new friends and memories.
What are you doing personally or professionally to further your development? Currently I am immersing myself in all things EOS. I also stay connected with emerging trends via books, periodical, bogs, podcasts, training seminars, TED Talks, etc.
What is the best part of your job? Having the opportunity and trust of the rest of the team at VisionSpark to be a catalyst to execute our vision.
Where were you born? Pittsburgh, PA
If you weren't born here, when did you move to Central Ohio and why? Moved to central Ohio in 1981 to go to school after high school.
What do you like about working/living in Columbus? Even as Columbus has grown over the years since first moving here, it still has a small-town vibe with all the amenities of a big city (except public transportation!). The fact that I met my wife here in Columbus and for most of the time was centrally located to the rest of our families.
How do you spend your spare time? Home projects for myself and friends and RVing with my family.
What are your hobbies or interests outside of work? Same things I do in my spare time.
Any family info you'd like to share (kids, pets, etc.)?
Wife of 30 years – Sandy, she works at a financial planning company
Daughter 26 years old – Makayla, kindergarten teacher in the Denver, CO area
Son 25 years old – Dalton, accountant for a local non-profit that develosp non-destructive testing and certification standards.
Pet/dog 4 – 5 years old – Ruger, rescue (not sure exact age), he is a loveable high energy pitbull mix
Any additional information you'd like us to know about? (favorite sports teams, books, music artists, Netflix series binge, best podcasts, etc.)
I have been indoctrinated many years ago into the Buckeye Nation!