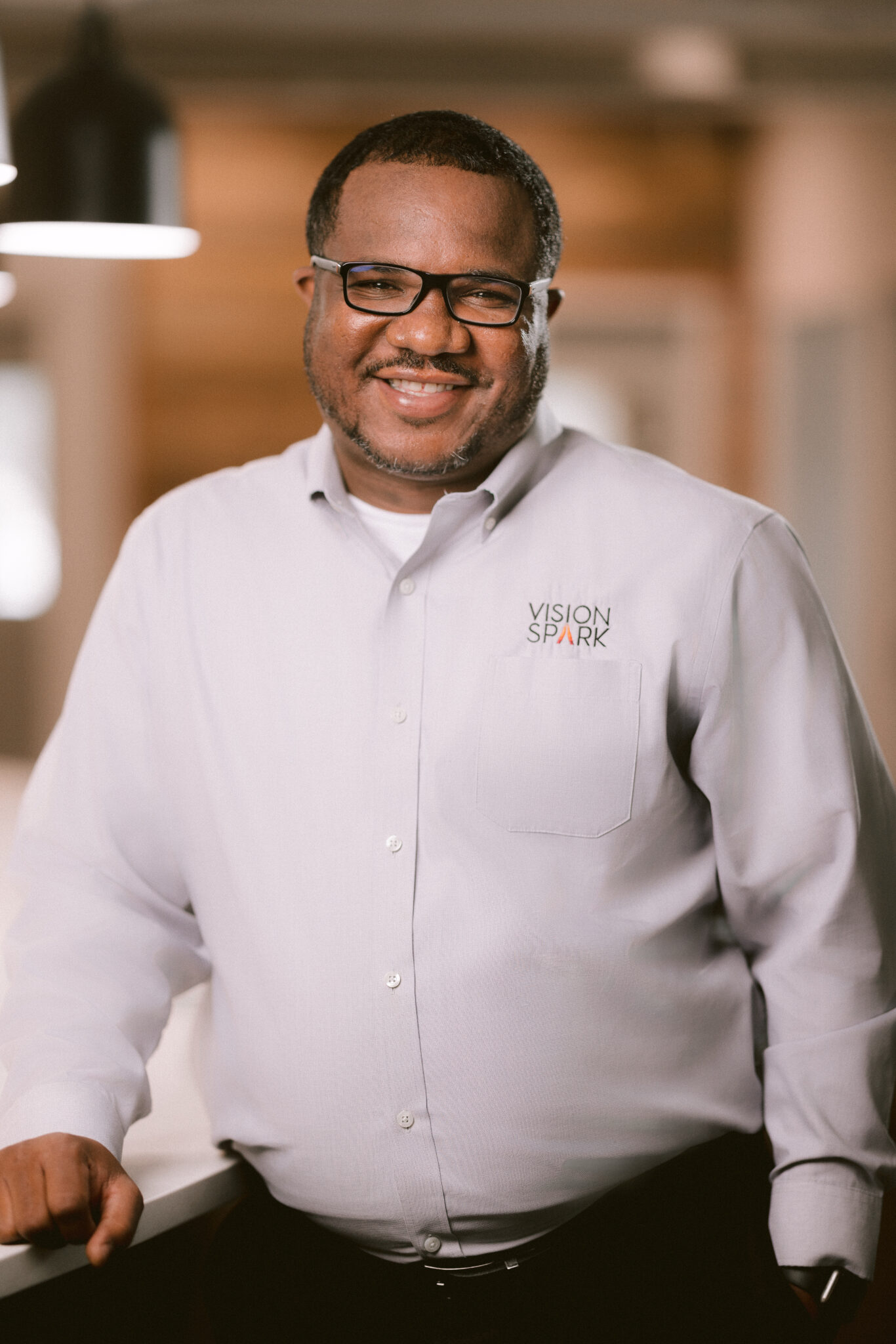 Josh Smith
Director Client Services
With experience working in the telecommunications, non-profit and manufacturing/warehousing industries for both large and small organizations, Josh brings a wealth of knowledge to VisionSpark. He has solid insight and perspective from working as a frontline employee, in management, and in human resources. Josh saw that VisionSpark drove the EOS standard and was drawn by the company's core values and commitment to finding the right people for the right seats.
Josh earned his Bachelor of Arts degree in Communications from Lake Erie College. He lives in Galloway, Ohio with his wife, Shanna; their three children, Jayden, Jordan and Jazelle; and their dog, Meka. In his free time, you can find Josh on the sidelines cheering his boys on the football field or the basketball court. You may even catch him having an occasional tea party with his daughter. He also loves to fish and travel.
Q: If you weren't working for VisionSpark, what would you be doing?
A: I would start my own business, focusing on helping individuals find ways to increase their life's success. Many people do not know what options are out there, or have never been trained on how to achieve certain career or life goals. I want to help them achieve those goals in any way possible.
Q: What are you doing personally or professionally to further your development?
A: I ask as many questions as possible. You must learn to remove the fear of asking. Many people want to help you grow, but they cannot read your mind. As a professional, you must learn to humble yourself and ask the right questions. When you do, you'll surround yourself with individuals who are willing to teach you and mentor your professional life forward.