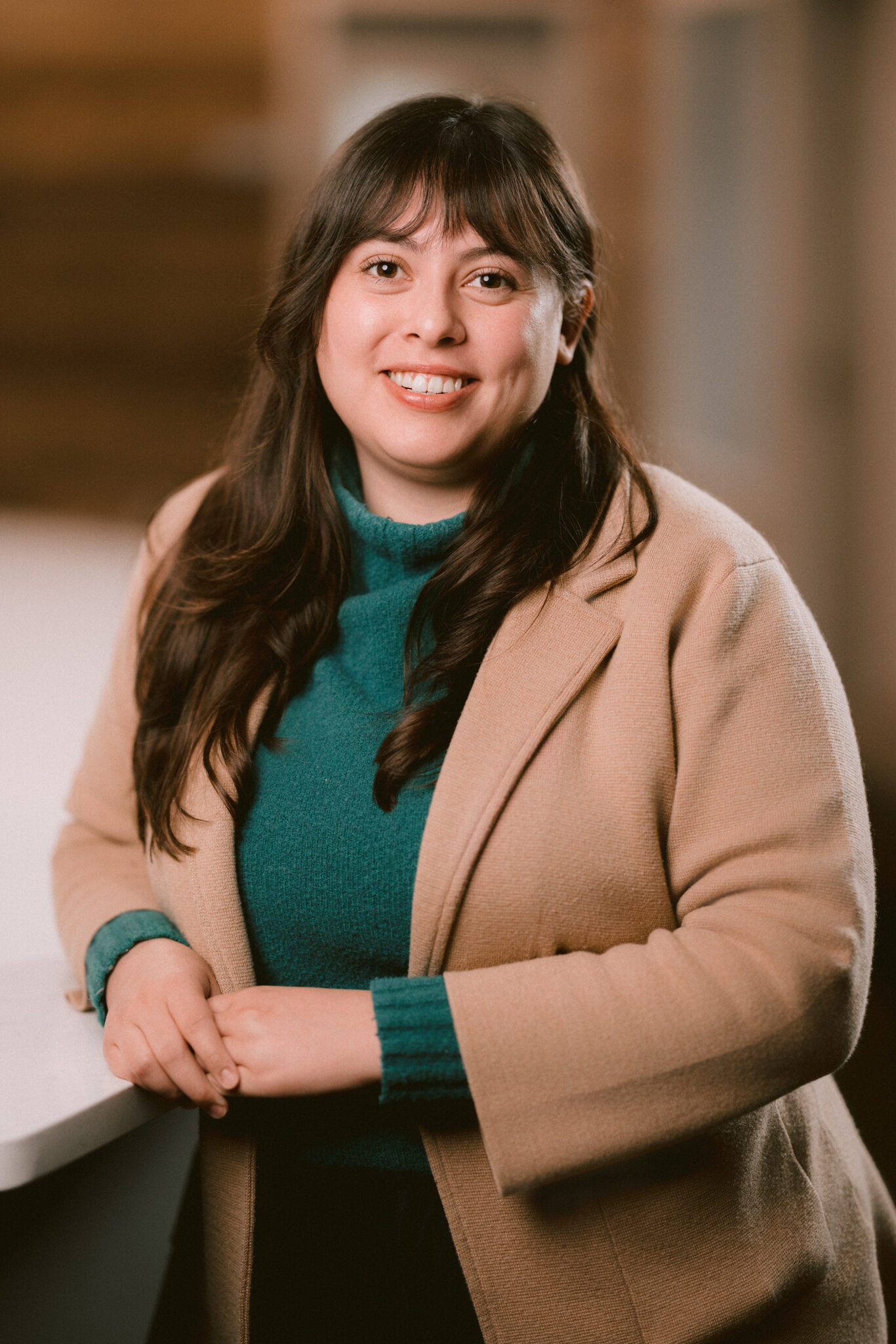 Chloe Gaudet
Client Services Coordinator
Chloe comes to VisionSpark with advocacy and coordinating experience she is eager to use to support the Client Services team. She has been vetting resumes, writing and editing job descriptions, and managing meeting notes. She looks forward to learning and doing more as she becomes more experienced in the VisionSpark way!
Chloe was drawn to VisionSpark, because they are a small business helping connect small businesses with job seekers. Working in the world of hiring is always exciting, since you get to celebrate a major win every time a client finds their new superstar employee!
Chloe earned a Bachelor of Arts in Professional Writing, Rhetoric, and Technology from South Florida University. She traded the muggy, humid weather of Florida for a true four-season and snowy Christmas experience in Columbus, OH! Outside of work, she loves spending time with her family, drinking coffee, and having doggy playdates with her smart, cute, loyal, special, wonderful Aussie Border Collie.
Q: If you weren't working for VisionSpark, what would you be doing?
A: If I weren't working for VisionSpark, I would probably add about 10 hobbies to my wheelhouse and travel. I like keeping busy and shaking up my routine.
Q: What are you doing personally or professionally to further your development?
A: The main way I've been focusing on professional development is by observing and learning from my colleagues. I love hearing their thoughts and employing their tips and tricks in my own work. I also have a stack of books at my desk that I will one day finish.