View Case Studies
See how VisionSpark solves hiring challenges for our clients.
LockNet - Key Leader Search for VP of Sales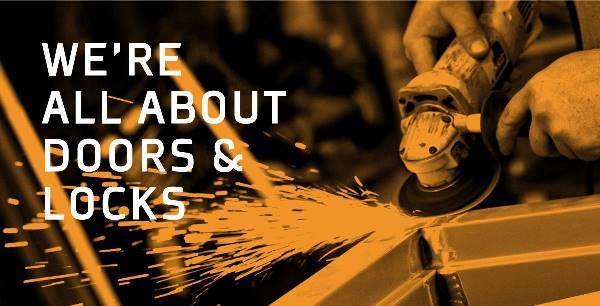 Being a second generation (running four generations deep in their industry), family-run business, LockNet had a unique challenge in finding the right person to fit their newly created VP of Sales position. LockNet works with National Chain Accounts, Property Managers, Access Control Integrators, and General Contractors to provide, service, and project-manage doors and locks. Incepted in 1993, the business has developed new departments and partnerships, and last fall developed the need for a VP of Sales & Marketing to manage the sales team. With four resident dogs on campus and a published "mannequin challenge" video under their belt, LockNet needed someone to fit their unique, hi-tech culture, to blend with the family, and to be on board with their new implementation of EOS. LockNet was all about hiring a top-performing leader that was a cultural fit, and luckily that is VisionSpark's specialty.
Referred by a colleague, LockNet hired VisionSpark for its Key Leader Search. VisionSpark helped LockNet develop a position profile based on their cultural needs, and then cast a wide net to find the most qualified applicants. After attracting 134 applicants through screenings, behavioral interviews, and a personality and aptitude assessment, VisionSpark narrowed the search to three candidates. VisionSpark helped LockNet identify 12 areas of management skills that their current employees displayed, quantified those skills with an aptitude assessment, and then used those scores as a benchmark to compare the candidates. The challenge was finding a candidate who had a good balance of being driven, yet collaborative.
The search resulted in LockNet hiring Greg Potts from Illinois, who couldn't have been a better cultural fit. Greg was pleased with the process, commenting: "I could have searched for years and I don't think I would have found a better match than LockNet for my skills and my personality. I've only spent a few hours with the team, but I feel like I'm already a part of the group." Another candidate commented on his experience: "The VisionSpark process is intensive and detailed, and I learned a lot about myself along the way…I have no doubt that any positive impression Chad (LockNet CEO and owner) and the LockNet management team may have had of me is directly related to VisionSpark."
LockNet CEO and owner, Chad Miller, said of VisionSpark: "VisionSpark has become an excellent partner for putting the right people in the critical seats at LockNet. Their professional and straightforward process took all the pain out of the hiring process to let us focus on our business while they focus on finding our right person."
Premier Allergy - Key Leader Search for VP of Operations
What is every business owner's dream problem to have? Rapid growth that necessitates hiring additional key leaders. When Dr. Summit Shah, owner/founder of Premier Allergy, realized he had this problem, he sought expert advice to ensure he hired the best key leader for his team.
Dr. Shah said, "Although I had started and grown Premier Allergy over the last five years, we were lacking a strong C-suite leader that could develop and grow our internal management leadership team. I knew that I did not have that skill set and when we tried to search on our own for that candidate, we found it very difficult. Almost impossible despite 18 months of searching."
Dr. Shah turned to VisionSpark's services to help him find a CEO for his company.  He was a perfect candidate for VisionSpark as he fully believed in hiring for the right cultural fit and core values. During our standard initial consultation and brainstorm, we discovered that Dr. Shah would better benefit from having a Vice President of Operations.  With Premier Allergy's rapid growth, Dr. Shah needed someone who could manage the day-to-day operations while he was able to focus on the company's direction.
After we completed the initial search and narrowed the candidate pool from more than 100 to three, it became evident that none were the perfect cultural fit that Premier Allergy required, despite their stellar resumes.  Because VisionSpark prides itself on finding the right candidate for their clients at all costs, we completed a full second round at no charge.
As a result of the first search, Dr. Shah realized he didn't want a traditional medical office manager. With this focus, round two of searches yielded three candidates who meshed extremely well with Premier Allergy's culture.  Ultimately, the best cultural fit was Chris Lowe, who had a varied background in management with the Ohio Public Employees Retirement System (OPERS), and management with a funeral service group.
"Chris Lowe was hired as our VP of Operations over 18 months ago, and our operations, our leadership development, even my personal development as an entrepreneur has grown beyond measure. Chris is a close friend, an indispensable part of our team and takes ownership in his work at Premier Allergy more than any employee I know. I would not have found him without VisionSpark, and for that, I cannot express my gratitude," Dr. Shah said.
Premier Allergy has 10 locations in central Ohio and offers several unique services, including abbreviated allergy shots called "rush immunotherapy," (reducing the allergy shot process from years to weeks), testing for allergies to penicillin, nasal endoscopy and more. Learn more about Premier Allergy.
"VisionSpark ensures that we hire the right people at Marketing Works. When we follow the advice of VisionSpark, we hire rock stars that have added immense value for our business. When we use our instincts and gut to hire, we are not successful. Marketing Works' growth is dependent on hiring the right people and VisionSpark is the partner we trust to help us grow."                                                                                           
– Bill Kiefaber, President of Marketing Works