View Case Studies
See how VisionSpark solves hiring challenges for our clients.
LockNet - Key Leader Search for VP of Sales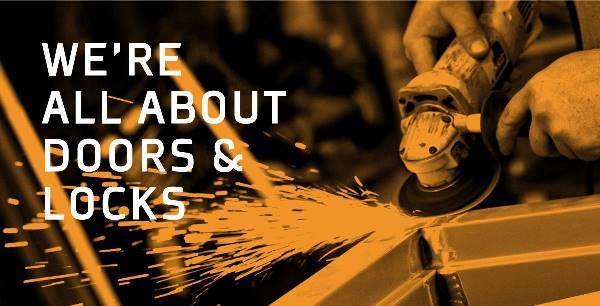 Being a second generation (running four generations deep in their industry), family-run business, LockNet had a unique challenge in finding the right person to fit their newly created VP of Sales position. LockNet works with National Chain Accounts, Property Managers, Access Control Integrators, and General Contractors to provide, service, and project-manage doors and locks. Incepted in 1993, the business has developed new departments and partnerships, and last fall developed the need for a VP of Sales & Marketing to manage the sales team. With four resident dogs on campus and a published "mannequin challenge" video under their belt, LockNet needed someone to fit their unique, hi-tech culture, to blend with the family, and to be on board with their new implementation of EOS. LockNet was all about hiring a top-performing leader that was a cultural fit, and luckily that is VisionSpark's specialty.
Referred by a colleague, LockNet hired VisionSpark for its Key Leader Search. VisionSpark helped LockNet develop a position profile based on their cultural needs, and then cast a wide net to find the most qualified applicants. After attracting 134 applicants through screenings, behavioral interviews, and a personality and aptitude assessment, VisionSpark narrowed the search to three candidates. VisionSpark helped LockNet identify 12 areas of management skills that their current employees displayed, quantified those skills with an aptitude assessment, and then used those scores as a benchmark to compare the candidates. The challenge was finding a candidate who had a good balance of being driven, yet collaborative.
The search resulted in LockNet hiring Greg Potts from Illinois, who couldn't have been a better cultural fit. Greg was pleased with the process, commenting: "I could have searched for years and I don't think I would have found a better match than LockNet for my skills and my personality. I've only spent a few hours with the team, but I feel like I'm already a part of the group." Another candidate commented on his experience: "The VisionSpark process is intensive and detailed, and I learned a lot about myself along the way…I have no doubt that any positive impression Chad (LockNet CEO and owner) and the LockNet management team may have had of me is directly related to VisionSpark."
LockNet CEO and owner, Chad Miller, said of VisionSpark: "VisionSpark has become an excellent partner for putting the right people in the critical seats at LockNet. Their professional and straightforward process took all the pain out of the hiring process to let us focus on our business while they focus on finding our right person."
Premier Allergy - Key Leader Search for VP of Operations
What is every business owner's dream problem to have? Rapid growth that necessitates hiring additional key leaders. When Dr. Summit Shah, owner/founder of Premier Allergy, realized he had this problem, he sought expert advice to ensure he hired the best key leader for his team.
Dr. Shah said, "Although I had started and grown Premier Allergy over the last five years, we were lacking a strong C-suite leader that could develop and grow our internal management leadership team. I knew that I did not have that skill set and when we tried to search on our own for that candidate, we found it very difficult. Almost impossible despite 18 months of searching."
Dr. Shah turned to VisionSpark's services to help him find a CEO for his company.  He was a perfect candidate for VisionSpark as he fully believed in hiring for the right cultural fit and core values. During our standard initial consultation and brainstorm, we discovered that Dr. Shah would better benefit from having a Vice President of Operations.  With Premier Allergy's rapid growth, Dr. Shah needed someone who could manage the day-to-day operations while he was able to focus on the company's direction.
After we completed the initial search and narrowed the candidate pool from more than 100 to three, it became evident that none were the perfect cultural fit that Premier Allergy required, despite their stellar resumes.  Because VisionSpark prides itself on finding the right candidate for their clients at all costs, we completed a full second round at no charge.
As a result of the first search, Dr. Shah realized he didn't want a traditional medical office manager. With this focus, round two of searches yielded three candidates who meshed extremely well with Premier Allergy's culture.  Ultimately, the best cultural fit was Chris Lowe, who had a varied background in management with the Ohio Public Employees Retirement System (OPERS), and management with a funeral service group.
"Chris Lowe was hired as our VP of Operations over 18 months ago, and our operations, our leadership development, even my personal development as an entrepreneur has grown beyond measure. Chris is a close friend, an indispensable part of our team and takes ownership in his work at Premier Allergy more than any employee I know. I would not have found him without VisionSpark, and for that, I cannot express my gratitude," Dr. Shah said.
Premier Allergy has 10 locations in central Ohio and offers several unique services, including abbreviated allergy shots called "rush immunotherapy," (reducing the allergy shot process from years to weeks), testing for allergies to penicillin, nasal endoscopy and more. Learn more about Premier Allergy.
Live! Technologies - Key Leader Search for VP of Systems Integration
With more than 100 qualified resumes submitted for a VP-level position, how can you ensure and be confident you are choosing the best person for the job?
While a good problem to have, this is exactly what Live! Technologies CEO Rusty Ranney faced. When the current Live! Technologies Director of Systems Integration announced he was retiring, Ranney began exploring options for his replacement. Ranney had worked with Personnel Profiles Owner, Fred Crum, in the past and had used their employee assessments during their hiring process with remarkable success. When he informed Crum of the upcoming open position, Crum recommended VisionSpark's search services. Ranney met with the VisionSpark owners – Alec and Adam – and agreed to give them a shot.
Live! Technologies is an audio, lighting, video and staging company that has two main divisions: temporary set-up for live events such as galas, festivals, corporate sales meetings, and charity events; and permanent installations for venues such as schools, churches, theaters, universities, and others.  Some local clients include the Arnold Classic, Dublin Irish Festival, Scotts Miracle-Gro, and Capital University graduation, to name a few. VisionSpark performed a search for Live!, understanding that Live! needed a Vice President of Systems Integration that would be hands-on, technically savvy, and people-focused so that he/she could help catapult its division from a medium-sized company to a large company.
Crum assured Ranney that if he liked the way Personnel Profiles handled hiring using assessments before, then VisionSpark's search services would be an extension of that process.  "(Crum) said that VisionSpark had a good way of identifying candidates and doing a lot of the upfront work for us so we weren't totally focused on finding and sorting candidates. It saved us a lot of time," Ranney said.
Unlike recruiters and other search firms, VisionSpark has a rigorous process of finding and vetting the top candidates through two thorough phone interviews, an assessment of cognitive ability and personality, and a face-to-face interview, all before the client even sees the candidate. If the candidate passes these pre-screening processes, he/she will be invited to take a leadership assessment that measures 12 leadership abilities that comprise a successful leader.
At the end of the search process, Live! hired Dave Zuppo, who passed this process with flying colors, receiving top scores at each phase.  What's more, Dave had a background in IT and 20 years combined experience with Nationwide Insurance and UPS, managing people and projects, but not a background in the A/V industry; had VisionSpark discounted his resume based on lack of industry experience, Live! would have missed hiring a stellar candidate.
Zuppo said he feels not having a background in audio visual was an asset, as the technicality of the A/V world can be overwhelming, and allowed him to focus on work flow and procedures.  Though not a background in A/V, Ranney said Zuppo's IT background was still critical to leading his team, and his management style was equally as valuable.
"We couldn't have a detached leader who couldn't roll up his sleeves and get involved – we are so technical in how we do our jobs every day. Dave had a great understanding of that. He felt like one of the guys right away and he made sure he spent a lot of time with them, encouraging them in establishing processes – he felt their pain – whatever it was – knew it, and was able to work through a lot of things and put in processes. He was a good fit," Ranney said.
When Zuppo first began with Live!, he focused on building a culture of teamwork, unity, communication and change within his division.  During Zuppo's tenure, his department's revenue has more than doubled, and has increased from 21 to 36 employees – and is still growing.  He has streamlined his department's goals and is in the process of implementing a new software system, as well as more thoroughly defining and implementing a process and procedure manual to position his department for a smoother hiring and onboarding process as they continue to grow. This year in March he accepted on behalf of his division the Excellence of Business award from the National Systems Contractor Association (NSCA), the leading not-for-profit association representing the commercial electronic systems industry.
Ranney said they needed someone who would take ownership in the company, and that Zuppo turned out to be exactly what he perceived him to be during the interview process, and felt confident in their decision based on his scores.
"Since he has been (at Live!), he has changed the process of how the sales people and design and engineering and project management teams work together – they were kind of three competing silos and now they are collaborators," Ranney said.
Zuppo said his position with Live! turned out to be even better than he expected. "Everything I have done in my career to this point has prepared me for this position – projects, people, processes were all developed throughout my career. It's a nice fit."
Learn more about Live! Technologies.
"VisionSpark ensures that we hire the right people at Marketing Works. When we follow the advice of VisionSpark, we hire rock stars that have added immense value for our business. When we use our instincts and gut to hire, we are not successful. Marketing Works' growth is dependent on hiring the right people and VisionSpark is the partner we trust to help us grow."                                                                                           
– Bill Kiefaber, President of Marketing Works