Meet VisionSpark's Team of Hiring Experts
"Experts at drilling down to get you the best candidates." — Client
Alec Broadfoot, CEO
Alec Broadfoot is a successful entrepreneur and business owner who adds value to companies by helping them make critical hiring decisions with significant bottom-line impact. For those familiar with EOS® companies' structure, Alec is our Visionary. He is passionate about EOS and often evangelizes about EOS to VisionSpark clients.
Through VisionSpark, Alec engages mid-market companies across the country in hiring training, key leader searches, behavioral interviewing, and personality assessments. He has become a trusted, sought-after resource for business owners and leaders who want to improve their hiring practices and employ top performers. Having established himself as a strategic hiring expert in Columbus and across the Midwest, Alec frequently gives presentations on better hiring processes.
Alec earned his bachelor's degree in international business and economics and holds his MBA from Bowling Green State University. Before forming VisionSpark, Alec served as the president of a Columbus-based publishing company. Alec lives in Powell, Ohio, with his wife Sheri, and their three children Maggie, Cameron, and Natalie.
Q. If you weren't working for VisionSpark, what would you be doing?
A. One of my goals is to become a chair of a CEO peer group, like Vistage. I love working with leaders of growing mid-sized companies and have a huge passion to see them succeed in their businesses.
Q. What are you doing personally or professionally to further your development?
A. I read books, attend trainings, and surround myself with great mentors, advisors, and friends who challenge me and support me. I am blessed!
Kara Ybarra, Client Services Director
Kara joined the VisionSpark team in 2013. As Client Services Director, she acts as client liaison and works with other team members to build strong client relationships. Kara also serves as Project Manager for VisionSpark's marketing and sales projects and is an expert in VisionSpark's interviewing system. However, she is best known for her expertise with our Achiever assessments. As a Certified Achiever™ Expert, Kara conducts one-on-one consultations with leaders and hiring managers, coaching them to translate their Achiever results into better hiring and to engage and build their teams. Kara also conducts Achiever trainings with leaders and business owners who want to learn more about how the Achiever can help boost employee productivity, effectiveness, and job satisfaction.
A graduate of Wittenberg University and the Culinary Institute of America, Kara worked for 15 years in the restaurant industry with notable chefs such as Chef Hartmut Handke, CMC, and Chef Gabriel Ybarra (also her husband). Kara and Gabriel have one daughter, named Julia. As a former business owner with previous work experience in human relations and franchise marketing, Kara brings invaluable insights to our leadership team.
Q. If you weren't working for VisionSpark, what would you be doing?
A. My long-term goal is to write a cookbook series. The series will focus on developing basic cooking skills and how to utilize those skills to prepare fulfilling meals.
Q. What are you doing personally or professionally to further your development?
A. Reading and research are key to my ongoing personal and professional development. I've also reviewed other assessments like the Predictive Index, and have met with Achiever assessment experts to learn more about its correlations. I've discovered that assessments like the Achiever are imperative to hiring for all job types — from painters to CFOs.
Tonya Casey, Director of Search Division
Tonya Casey is the senior consultant and hiring expert for many VisionSpark clients, having interviewed over 1,100 candidates for more than 50 search projects to date. She draws on her varied background and experience to advise business leaders on searches and connect them with the right people. Tonya has worked with hundreds of C-suite executives from small, privately held companies and large, public corporations across a variety of industries (from manufacturers to service providers). She has particular expertise in finding Integrators and COOs for companies running on EOS®.
Tonya started with VisionSpark more than six years ago and now manages the Search Division. As the team leader, she oversees all of our leadership and professional searches, and coaches and mentors our project managers and interview specialists. Passionate about systems, processes, and continuous improvement, Tonya constantly strives to better VisionSpark's service offerings and uncover our client's needs so we can provide unique, customized solutions.
Tonya has a bachelor's degree in interior design and has worked in the construction, facilities management, and education industries. She lives in Powell, Ohio with her husband, Mike, and her two children, Hannah and Tim. In her spare time, she enjoys outdoor activities like camping, rowing, or, on rare occasions, hiking in the Alps.
Q. If you weren't working for VisionSpark, what would you be doing?
A. Anything where I can continue to learn, grow, and help others. The world is full of opportunities, and I love challenges and solving problems.
Q. What are you doing personally or professionally to further your development?
A. I am constantly reading blogs and articles about new trends in the recruiting industry and new technologies. I have a passion for learning, discovering new things, and taking full advantage of today's constantly changing world.
Vicky Florian, Client Services Specialist
Vicky Florian is a graduate of Mercyhurst University, where she earned a Bachelor of Science in sports medicine and played D2 field hockey. She joined the VisionSpark team after connecting with VisionSpark's core values and mission. Since then, she has quickly grown to be an invaluable member of our Client Services team. Supporting VisionSpark and its clients, Vicky creates an environment where productivity and relationships can thrive. She leads many of our Professional Searches, applying VisionSpark's proven process to help clients find mid-level and professional candidates that fit their unique culture. Vicky also champions our core value "Celebrate" as our CCO (Chief Celebration Officer).
Vicky's previous experience includes mentoring and coaching non-engaged high school students, consulting for small businesses and working in the healthcare field. She values faith, family, authentic relationships, and is passionate about positively impacting others' lives. Vicky lives in Dublin, Ohio, with her husband, Ryan, and dog Aubrey.
Q. If you weren't working for VisionSpark, what would you be doing?
A. I would spend my time traveling the world, having new experiences, and making memories with those I love. I would be doing mission work overseas and spearheading clean water initiatives with a goal to make long-lasting impacts in impoverished communities. I also love cooking and fitness!
Q. What are you doing personally or professionally to further your development?
A. I am on a never-ending personal growth journey, which includes reading books, listening to podcasts and audios daily, and attending leadership conferences. I also spend time studying successful people and associate with people who bring out the best in me.
Kate Norton, Client Strategist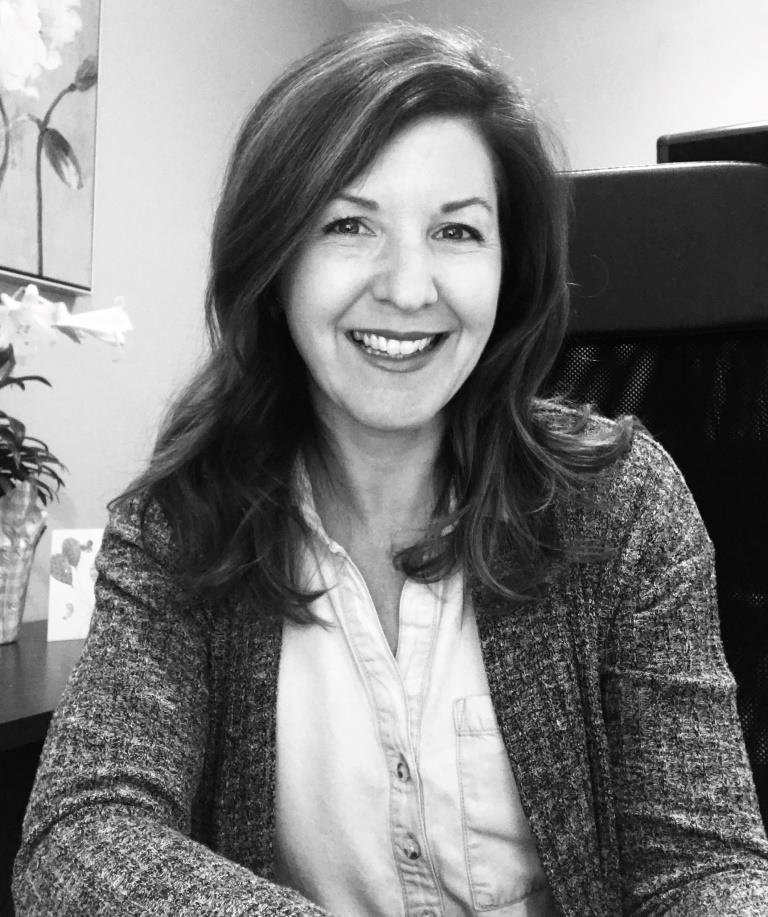 Kate has had many years of success connecting with customers from a variety of industries, from medical to hospitality. Her success has been achieved by connecting with people and identifying areas to help her customers improve their business functions. She is excited to bring this depth and breadth of customer knowledge to develop long-lasting client relationships at VisionSpark. Kate was drawn to VisionSpark's culture and core values; they provide a platform to further develop her passion for connecting as she matches VisionSpark clients with customized services to improve their businesses.
Kate is a graduate of The Ohio State University with a degree in communication. She has lived across the country from California to New York, Connecticut to Virginia. She now lives in Worthington, Ohio, with her husband Eric and their two sons Sam and Ty. You can find Kate most weekends cheering for Sam and Ty from the soccer field sidelines, catching a Columbus Crew game, exploring the hiking trails in a nearby park, playing tennis, practicing yoga, or planning the next adventure with her family!
Q. If you weren't working for VisionSpark, what would you be doing?
A. If I wasn't working at VisionSpark, you would find me out of doors! I may be climbing to a beautiful summit in a national park, enjoying the Carolina coast, exploring the Hocking Hills region close to home, or simply reading a book on the porch; I love anything that takes me outside!
Q. What are you doing personally or professionally to further your development?
A. Simply put, I try new things! I am naturally inquisitive and love a new experience! Whether it's picking up a book from a new author, exploring an unfamiliar city, or throwing myself into a new leadership opportunity. I welcome opportunities to stretch myself personally and professionally.
Kelsey Walton, Search Consultant
Before joining the VisionSpark team, Kelsey worked in the mental health field for eight years, where she specialized in helping children with Autism Spectrum Disorder. Her experiences have taught her patience, empathy, and the importance of strategic planning. She was drawn to VisionSpark because of their core values, culture, and their mission. She strongly believes in the proven processes VisionSpark uses, and is passionate about helping clients find the "right fit" hire for their company.
Kelsey is a graduate of The Ohio State University with a bachelor's degree in psychology. She lives in Worthington, Ohio, with her husband Ian, and two children, Zander and Emerson. Outside of work, she loves spending her time at the farmers market, going to cookouts, having a bonfire, and going on walks with her family. When she has time to travel, Disney and Universal Studios theme parks are her go-tos!
Q. If you weren't working for VisionSpark, what would you be doing?
A. I love getting to know people, figuring out what makes them tick, and learning what their goals and dreams are. I feel it is my path in life to be of service to those in need, so I'm sure I would be helping people in some capacity, wherever I am.
Q. What are you doing personally or professionally to further your development?
A. SI am constantly learning. I love to listen to podcasts; I read all kinds of books, and watch documentaries. I am always looking for something new to discover!
Bethany Vasek, Achiever Consultant
Bethany joined the VisionSpark team in 2019. She specializes in interpreting the Achiever Assessment tool, which helps companies hire the right candidates and maximize the potential of their current employees.
Bethany has a degree in English education from Oral Roberts University. She previously taught middle school and high school English for several years before homeschooling her children for 16 years.
Bethany loves spending time with her husband, Tony, and their three kids, Maddie, AJ, and James. They live in Delaware, Ohio, on a pseudo-farm, complete with chickens, cats, and a dog. Bethany enjoys mentoring couples, counseling women, and learning about each person's unique story. She loves people, values faith and family, and embraces opportunities to learn and grow.
Q. If you weren't working for VisionSpark, what would you be doing?
A. My family and I would love to run a combination lodge/campground in our community. It would be focused on investing in others, connecting people with purpose, and helping each one see their value and worth.
Q. What are you doing personally or professionally to further your development?
A. I ask a lot of questions, and I enjoy digging for the answers. I surround myself with people who challenge me and keep me accountable. I read, listen to podcasts, and keep a written reminder of my goals. I plan time to dream about the future. Since I love people, I truly find it a joy to study them and learn as much as I can about who they are at their core.