It's Hard to Say Goodbye (Even When you Know it's Necessary)
September 30, 2022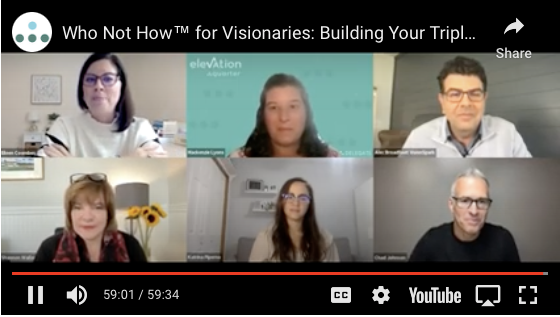 Event Recap: Who Not How for Visionaries: Building Your Triple Threat Team
October 12, 2022
If you've ever questioned the authenticity of a resume, you are not alone. A survey by HireRight reported that 85% of employers find lies on job applicant resumes.
What are candidates fibbing about? OfficeTeam says that seventy-six percent are embellishing their job experience, 55% are inflating their job duties, 33% are exaggerating their education, and 26% are massaging their employment dates.
And while some candidates are going to great (and dishonest) lengths to stand out from the competition, most companies aren't doing their fact-finding due diligence.
A survey conducted by SimplyHired revealed that:
46% of hiring managers don't check references

65% don't verify the candidate's education

16% don't read the whole resume

34% skim the cover letter 
We often refer to some of the resumes that cross our desks as "glorified marketing brochures" filled with embellishments and inaccuracies.
Here are some red flags signaling there might be white lies in a resume:
Vague descriptions of skills and experience

Wordy job descriptions that don't really say anything

Missing employment dates

Companies you've never heard of and can't find with a Google search

Suspicious college/university names you can't verify online
So how do we get an accurate picture of a candidate's skill set and experience?
Through a solid hiring process.
VisionSpark's Hiring Process
First, we create a Position Profile that describes the company, culture, and position. A well-written Position Profile attracts the right candidates and repels the wrong ones.
Next, we evaluate and vet each candidate using a resume scoring guide, a behavioral interview, and a personality/mental aptitude assessment.
Then, we perform individual and group interviews using core values-based questions, and capture our impressions on a candidate rating form.
Finally, we conduct reference checks to verify the information presented in the interview/on the resume is accurate and to understand how the candidate interacted with his/her employees and supervisors.
We handle the resumes' little white lies by bypassing them. Collecting and verifying our own information and asking meaningful questions that reveal the right-fit person for our open position.  
And we can do it for your company, too.
If you have an open seat in your company that is awaiting the right person, contact VisionSpark today. We can help.