Why You Need an Integrator™
Most Visionaries—especially when the business is first launched—wear multiple hats and assume the role of the Integrator or Second in Command. Sitting in both seats is not sustainable for you or the business. It zaps energy, causes burnout, and impacts the growth potential of your business.
The right Integrator/#2 Leader allows Visionary leaders to (re)gain:

FREEDOM: To explore/expand business opportunities and/or personal passions
CONFIDENCE: Your income, reputation, your team, and your business is being taken care of
REST EASY: You're no longer on the hook for emergencies. You've got the right #2 in place.
When a #2 Leader is added to your team, they make up for their salary ten-fold because the Visionary can focus on their own strengths.
There's a more significant margin, the business grows, and more gets done. But it's critical to find the right person to take on this role.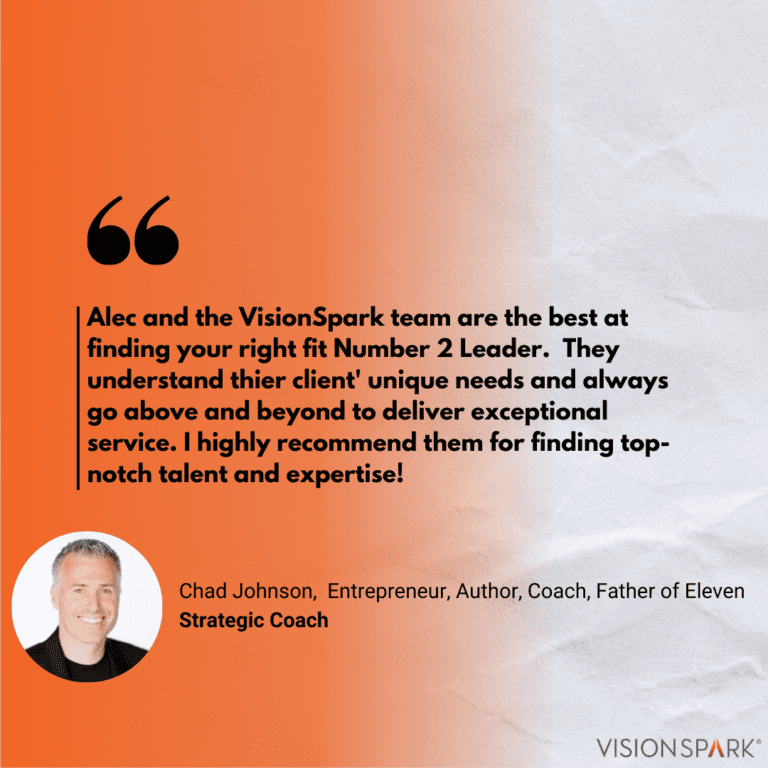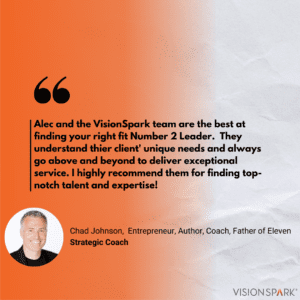 Our Proven Integrator™ Search Process
VisionSpark uses a series of proprietary processes and tools to help you find the ideal candidate for this crucial position. We use our Position Maximizer™ to identify the qualities of your Superstar, our Source & Screen™ tool to vet your top candidates, and the Right Fit Profiler™ to find that perfect combination of skill, experience, and core-values fit you are looking for.
All the pieces of our Integrator/Second in Command search make up a well-oiled machine designed to identify your ideal candidate, so you can elevate to your Unique Ability™. 
We know it's hard for a Visionary to let go of the vine and delegate the day-to-day responsibilities to someone else. That's why it's our passion to find the professional who checks all the boxes – who has the skills and experience your business needs and the personality traits that align with your culture and core values—so you can feel confident handing over the reins. 
We've worked with hundreds of companies who have walked in your shoes, only to realize that their Integrator was what their business was missing all along.
VisionSpark's team is here to give you the encouragement, support, and expertise you need to fill this important position, so your big, hairy audacious goals can be achieved!
Want to learn more about our Integrator/Second in Command Search?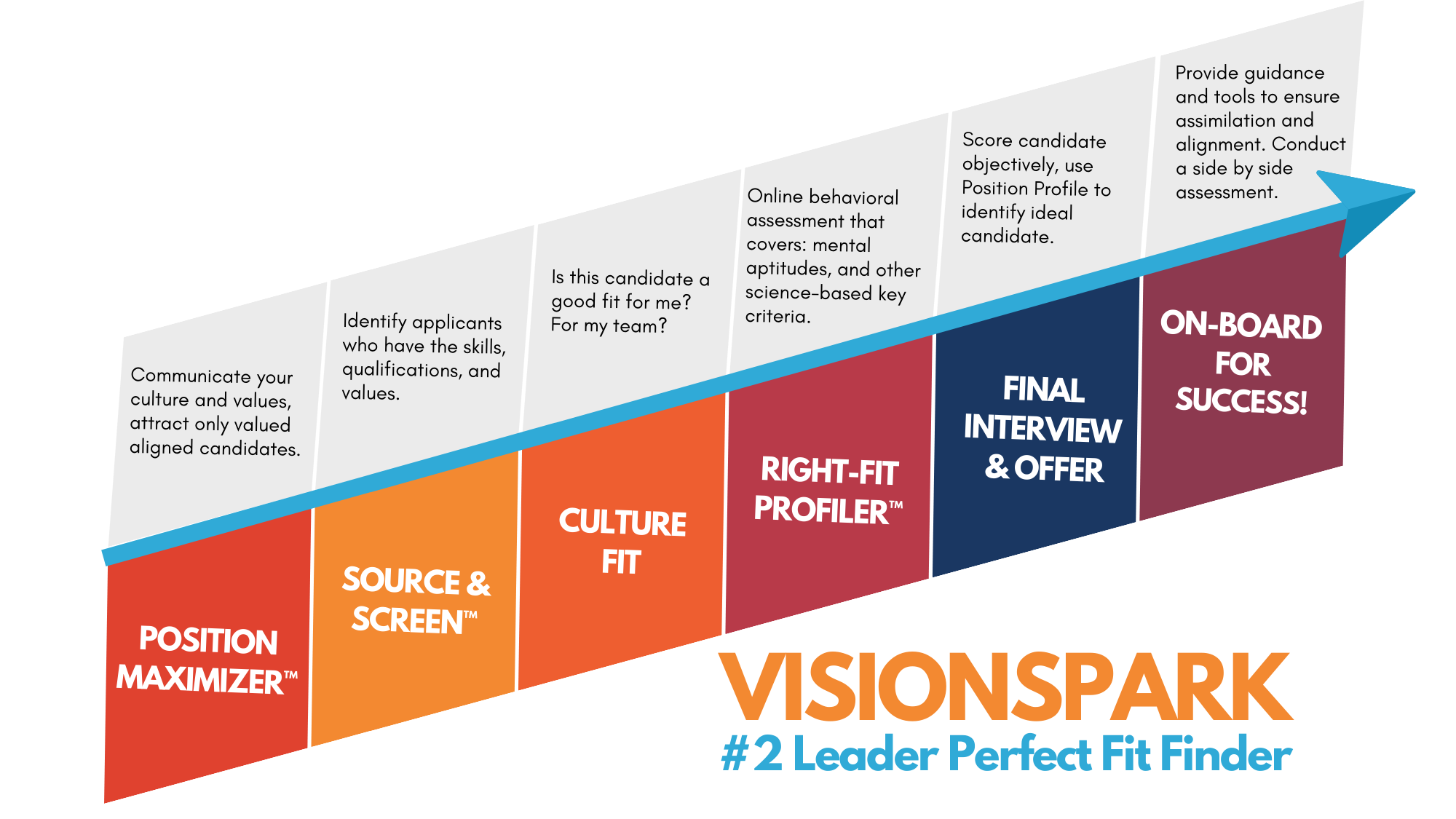 Why Use VisionSpark for Your Integrator™ Search?
VisionSpark has been successfully conducting #2 Leader Searches for over a decade. Second In Command (2iC) and Integrator searches for over a decade. This role goes by many names including:
Second in Command (2IC)
Integrator
Chief Operating Officer
General Manager
Chief of Staff
Vice President of Operations
Whatever system you run your business on, what matter is that you find the right person. Someone with the aptitude, skills, and is a perfect culture fit for your business.