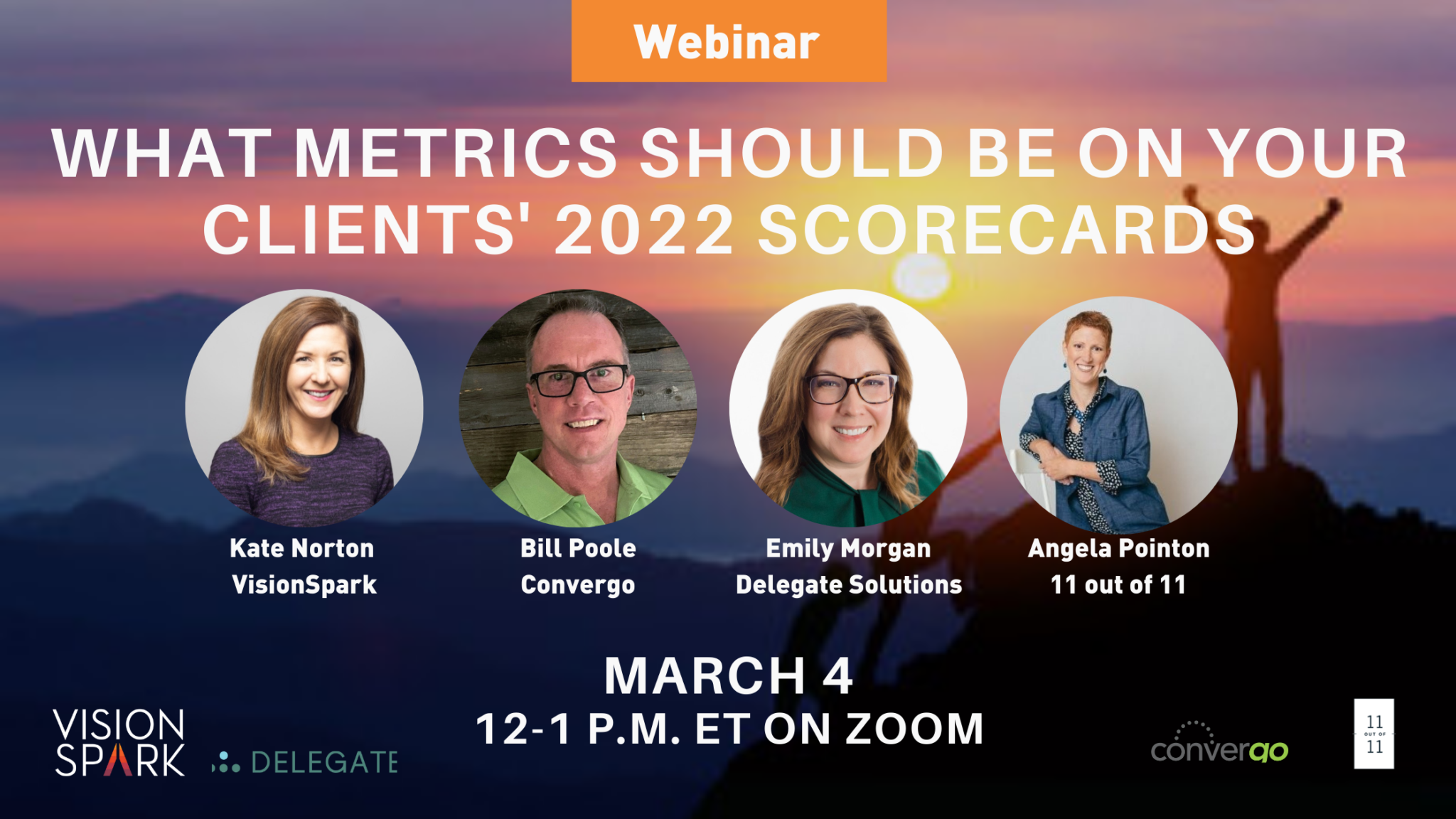 What Metrics Should Be on Your Clients' 2022 Scorecards?
February 21, 2022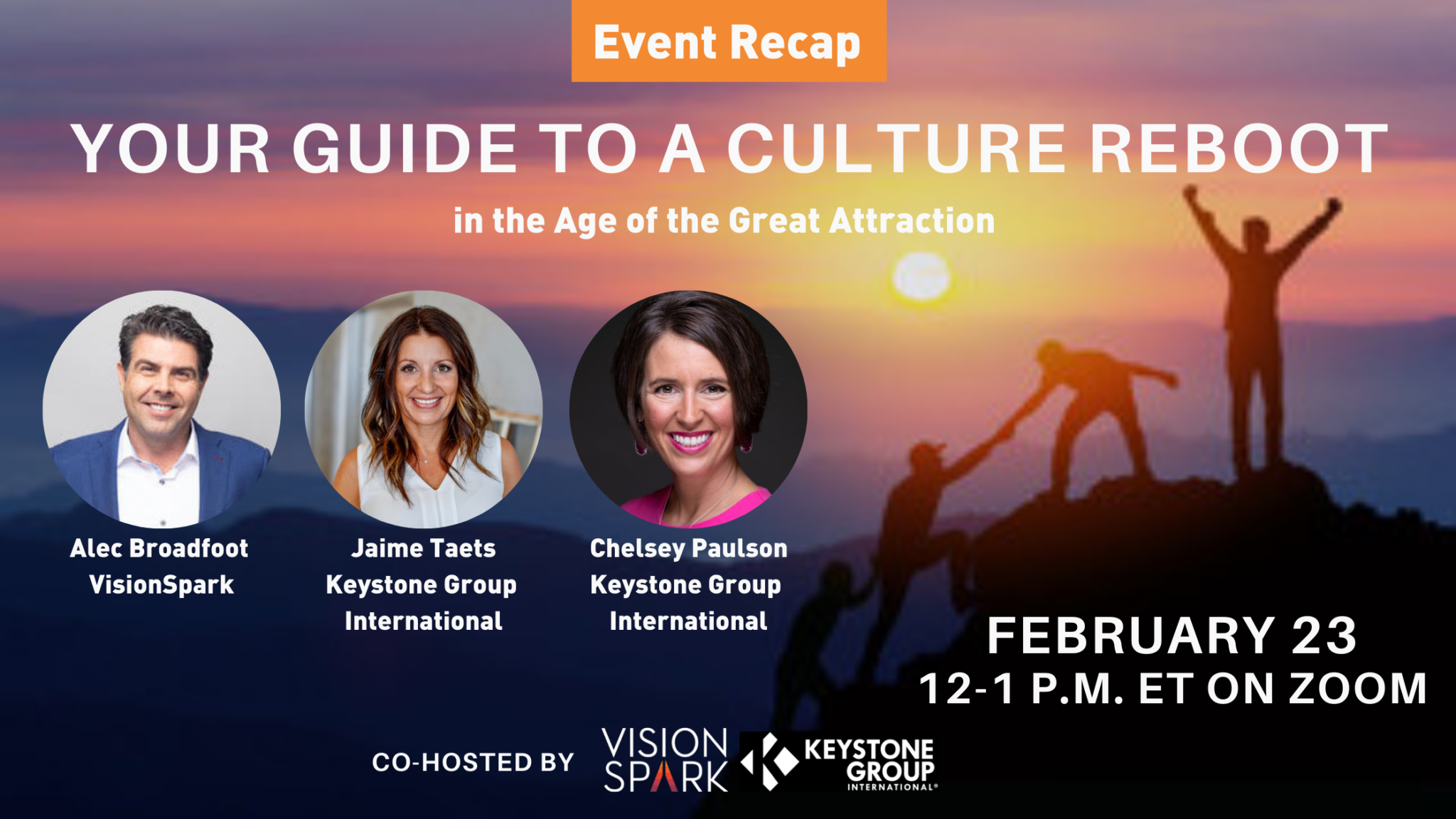 Event Recap: Your Guide to a Culture Reboot in the Age of the Great Attraction
March 15, 2022
Performance matters, but it isn't everything. As you know, it's just as important—if not more important—that your employees (and potential employees) share your company's core values.
How do you determine how your employees measure up?
Know Your Core Values
Core Values define your company and serve as the baseline for the decisions you make and the actions you take in your business. They attract like-minded people to your organization and weed out those who aren't a fit.
When it comes to hiring, evaluating, or rewarding your employees, you will be doing so by assessing their level of performance and how well they align with your core values.
How to Use the "Who's On Your Team" Chart
Use the chart above and think about whether your employee is a high performer or a low performer. Think about to what extent they buy into your core values. Then plot them on the quadrants of the chart accordingly.
Here's what each of the quadrants mean:
Stars
Your "Star" employees have excellent performance and live and breathe your company's core values. Retain them. Do whatever you can to keep them. In our research, a top performer is 3 to 10 times more productive than an average performer.
Can you identify your "Stars"? Here are some questions to ask yourself:
If I could clone them, would I hire more of them knowing what I know now?
Are they the type of person that can take the company to the next level?
Are they the person I want on my team to make it through the next 90 days? Is this person innovative, a problem solver, resourceful, and a critical thinker?
Do they "play well with others?"
Puppies
Your "Puppies" are the employees that embody your core values and have the potential to be long-term key players. They are not your strongest performers yet, but they are eager to please, excited to learn, and could become a star with a little bit of training.
You want to keep them, as they are often hard to find when the economy changes. They are working for you because of your leadership. They love their job, and they're loyal.
Rats
Regardless of the circumstances, you don't want a Rat on your team. They are low-performing employees who don't share your core values. Keep in mind that Rats can be sneaky – they pretend to be stars when the light shines on them but cause problems and drama when you're not looking. You may not know who a Rat is on your team, but your other employees do!
Enemies
Enemies have the skillset to do the job well. They are high performers who hit their numbers, know their worth, and contribute to your company's growth. The problem is, they don't align with your values. So even though they are making your company money, they are hurting the culture and damaging morale. Don't let the Enemies hold your company hostage.
Assess Your New Hires
The "Who's On Your Team" chart can be utilized during the interview process to increase your chances of hiring a Star or a Puppy.
Performance
Use an assessment tool like the Achiever to determine how well your candidate may perform in theposition. The Achiever measures skills, behaviors, and mental aptitudes that will give you a comprehensive picture of the candidate's capabilities.
Core Values
Assessing for Core Values is a little trickier, but you can learn a lot about your candidate's values during the interview process when you frame your questions around your Core Values.
The assessment and interview can give you a good idea of where the candidate falls on the "Who's On Your Team" chart so you can make a confident hiring decision!
If you need help identifying your candidates or with any part of the hiring process, please contact VisionSpark today!