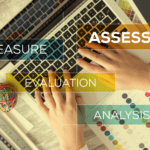 Right Person, Right Seat – The VisionSpark Assessment
June 10, 2023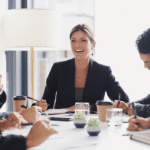 How to Communicate Culture to Your Candidates
August 7, 2023
The onboarding process is a new employee's first impression of your organization. That's why it's best to give them information and tools to engage and excite them about their new role, and in turn, your company.
Organizations are improving the experience of employees at their workplace by adopting agile team practices. That's not the only thing that's changing. There has been a gradual shift from task-based onboarding to experience-driven onboarding processes. In this blog, we'll explain the difference between the two, and why more businesses are leaning toward the latter.
Task-Based Onboarding
Task-based onboarding, or traditional onboarding, involves handing out books and pamphlets describing the company's vision, mission, policies, and expectations. These may also be explained during a brief, one-day orientation.
While this may have sufficed in the past, it's no longer working in the evolving business landscape. It's designed from an organization's standpoint rather than the employee's. This top-down approach leads to abundant paperwork, legal information, and other documents. While this isn't engaging to new hires, it also puts employee experience and expectations on the back burner.
Ten percent of employees resign because of inadequate onboarding experiences. A negative onboarding experience can make new hires two times as likely to look out for other jobs in the future. Globally, the average rate of employee engagement is 35%. Even worse, a poorly onboarded employee takes nine months longer to be fully trained than someone who is onboarded properly. That's where experience-based onboarding came into play.
Experience-Based Onboarding
 An experience-based onboarding practice delivers an enhanced employee experience and should include the following:
An inclusive, welcoming work environment
Automated paperwork to streamline monotonous requirements
Opportunities to meet co-workers, clients, and partners
One-on-one meetings with key people in the organization
Scheduled check-ins, availability for questions, and direction
The experience-based onboarding process goes above and beyond simply handing a new hire a packet of paperwork about your company. It should excite the employee while engaging and preparing them for what's to come.
Once you've decided to start implementing an experience-based onboarding process, here's a suggested framework for starting.
Preboarding
The priority at this stage is making sure the new hire feels comfortable as they prepare for their first day on the job. A few weeks before their first day, send them a welcome package, a customized email, and a list of documents.
Within a week of their start date, let them know about any office rules and dress code, along with an itinerary of the first-day schedule.
Week 1
Chances are your new employee is feeling nervous and excited. This is the time to introduce them to their team members and familiarize them with the structure of your organization.
On their first day, share the organization's values and cultures and any reminders you need to give.
Throughout the first week, set expectations, KPIs, and a regular meeting schedule to check in on how their week is going.
The First 30 Days
By now, your new hire is easing into their new routine. Introduce tasks they can successfully complete independently and involve them in the day-to-day responsibilities.
During their first month, you should continue to schedule touch-base meetings, schedule team outings, assign additional responsibilities, and set goals for the future. Don't forget to acknowledge and reward accomplishments as they happen.
Ongoing
You've reached the stage where you can focus on longer-term strategy and employee development. Schedule regular 1:1s to continue their growth, provide feedback, answer questions, and discuss their future plans.
An experience-based onboarding model creates a strong company culture, ensures accuracy and compliance, and builds meaningful relationships.
Onboarding is an essential part of the hiring process. Need help clarifying and defining your experience-based onboarding? VisionSpark can help. Contact us today and learn to Hire with Confidence™.