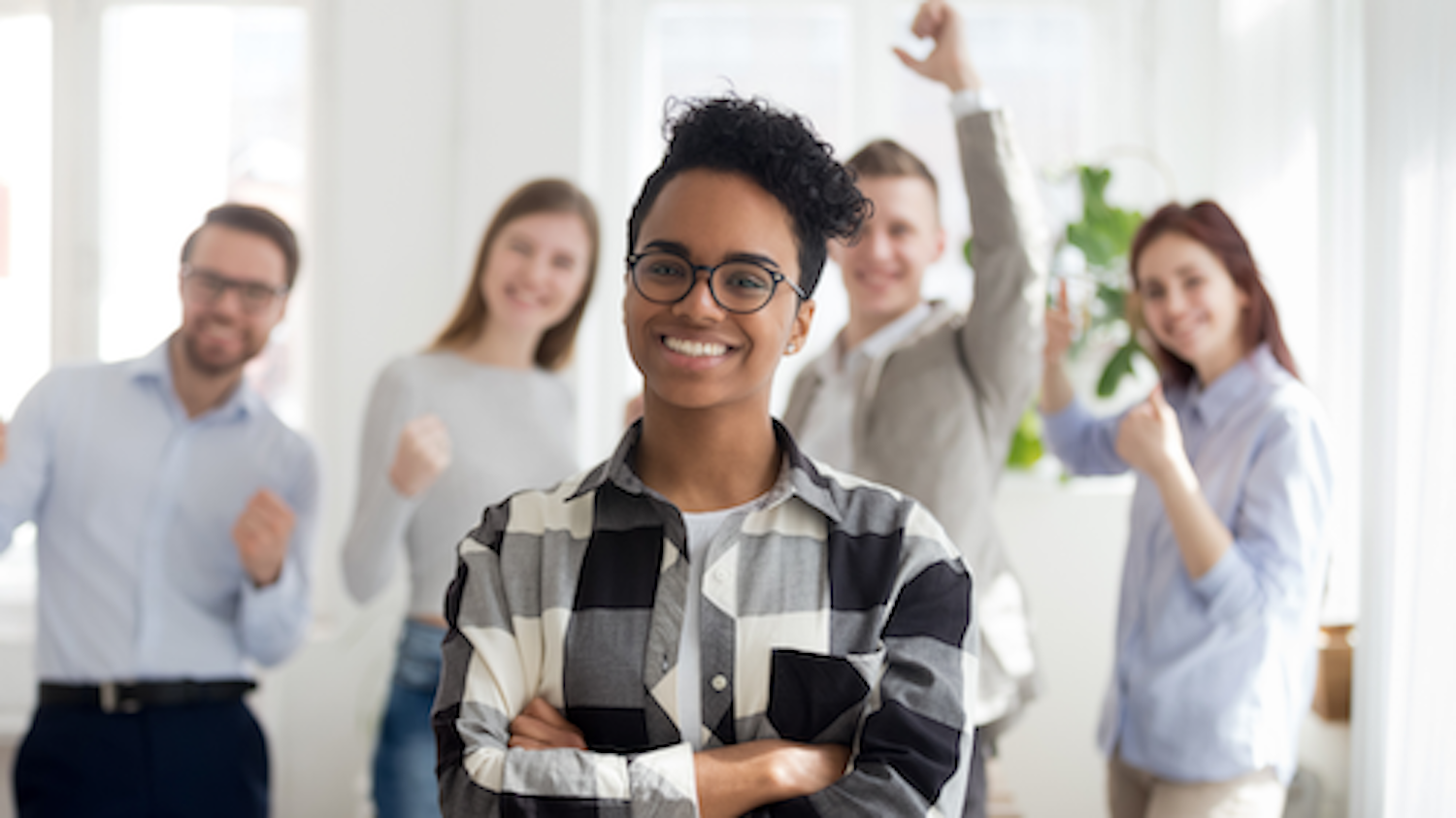 What's REALLY Important to Your Candidates? The answer may surprise you
August 3, 2022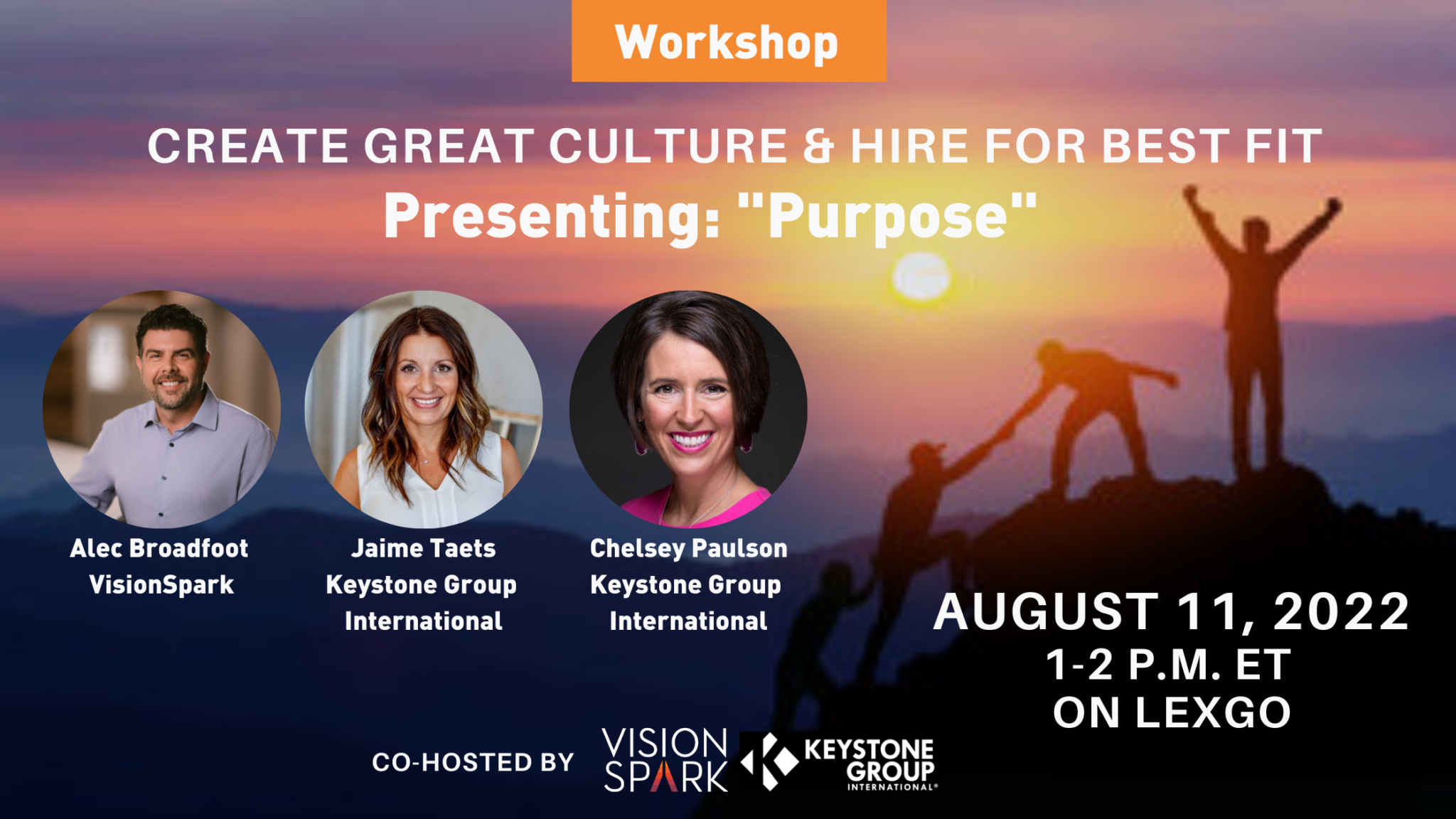 Event Recap: Create Great Culture + Hire or Best Fit: Inspiring Purpose
August 18, 2022
Have you considered adding a Second in Command (2iC) to your team, but hesitated to do so? 
Our Visionary, Alec Broadfoot, understands that conflict and presented, "5 Keys to Hiring an Exceptional 2iC" to a group of Pinnacle Guides earlier this month.
Alec hired his first 2iC in 2021 and shared some advice, tips, and suggestions for understanding the 2iC's role, hiring a good one, and ensuring their success.
Common Hiring Mistakes
Alec began the presentation by discussing the common hiring mistakes he sees most businesses make. They are:
Being vague on the person or position you are hiring.

You should have a well-defined "target," a clear understanding of what success looks like, and know the behaviors, traits, and values your candidate should possess.

Not having a hiring process.

Have a playbook for hiring all positions in your organization.

Having a pool of one.

Don't interview just one person. Cast a large net and find many qualified candidates to choose from.

Hiring based on gut or instinct.

Your gut is wrong most of the time. Instead, use objective tools, interviews, and data

Overvaluing the resume

. Almost all resumes have some type of exaggeration, embellishments, or even lies. Take it at face value.
VisionSpark recommends using Six Key Elements to hiring the right person. This includes:
Reviewing their resume

Assessing their ability to do the job

Determining if they are a culture fit

Measuring their ambition

Evaluating their aptitude

Identifying their character
VisionSpark's Proven Process
Alec walked the audience through VisionSpark's hiring tools and proven process:
Step 1: The Position Maximizer

– used to define the role and create a Position Profile that attracts A players

Step 2: Source & Screen

– to evaluate the candidate's ability from a management perspective

Step 3: Culture Fit

– to determine if the candidate will live and breathe your core values

Step 4: Right-Fit Profiler

– use behavioral interviews and assessments to assess if the candidates are the right fit.


Step 5: The Final Interview

– the final steps – such as the interview date, interview questions, and questions about the candidate – so you can make a sound hiring decision.
What Makes a Successful Candidate?
VisionSpark has worked with hundreds of companies over the years and has interviewed thousands of candidates. In our experience, the most successful 2iC candidates are:
Strategic thinkers

Organized

Process-oriented

People-oriented

Strong communicators
We evaluate candidates for these qualities using behavioral interview questions and a behavioral assessment like the VisionSpark assessment.
Why You Need a 2iC
Hiring a 2iC is a big step, but don't let the overwhelm prevent you from moving forward when the time is right. Alec explained the many benefits a 2iC can bring to an organization:
More time – for the Visionary to pursue other interests and parts of the business

Increased energy

Freedom to focus on your Unique Ability™

Increased business performance

Better team communication

Focus on working ON the business instead of IN the business

Climb the "mountain" quicker 
Need Help Hiring Your 2iC?
If you're considering hiring a 2iC and want an experienced partner by your side, VisionSpark can help. Lean on our years of experience to support your hiring efforts, and find your 2iC that can help take your business to the next level.
If you missed this presentation or would like to rewatch it, you can do so here. 
If you'd like to learn more about hiring a 2iC, contact VisionSpark today!