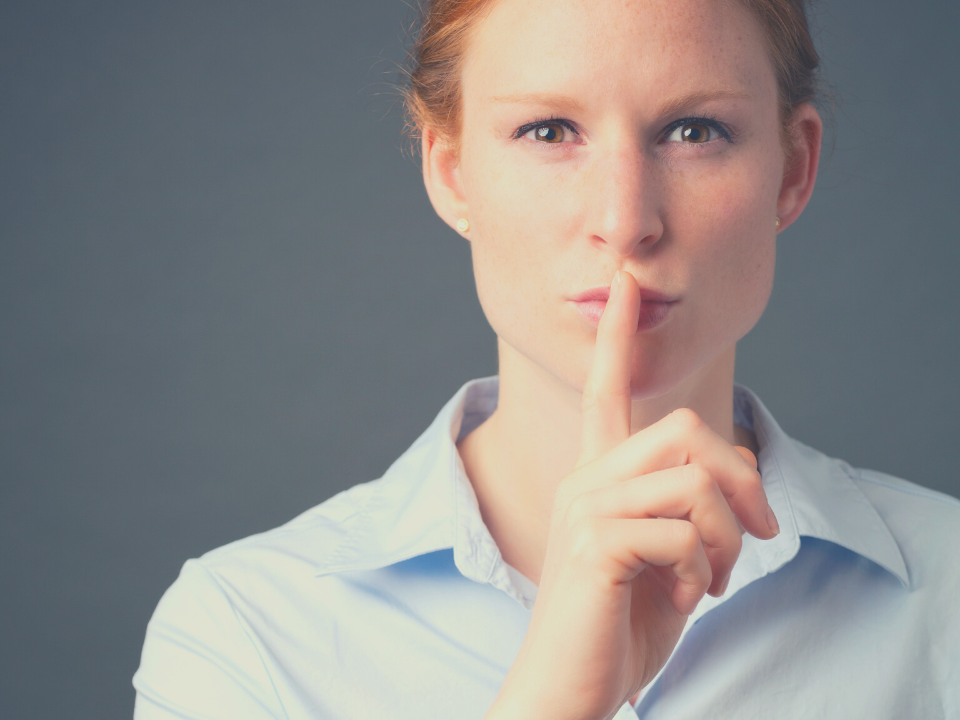 Why You'll Regret Your Covert Search for a Key Hire
July 17, 2019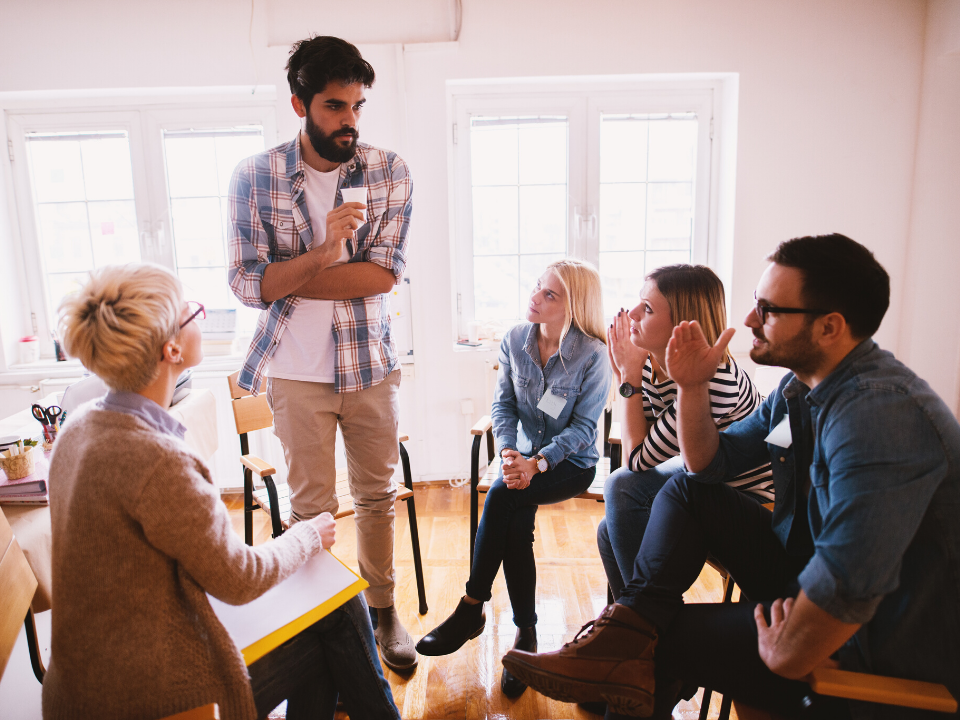 The Right Way to Solve Your People Problems
September 17, 2019
This is a guest post from Jill E. Young about how to cultivate a courage mindset. It is based on her book In Courage: How Entrepreneurs and Their Leadership Teams Can Experience Less Pain in Growth Mode.
Here's a little bit about Jill: She is a Certified EOS Implementer™ based in Dallas, Texas. With over 500 EOS® sessions coached and a passion for brain science, she's created and adapted accountability tools that help leaders coach with more confidence, courage, and fun. Aside from In Courage, Jill is also the author of Earn It!, a book that encourages thinking and accountability in your people.
How to Cultivate a Courage Mindset and How It Can Change Everything for Your Company
Most people feel some kind of fear daily. Some are motivated by it; others are debilitated by it! Entrepreneurs feel fear as well; the successful ones use this fear to propel themselves and their companies forward. Their teams thrive on change and growth instead of struggling through it (or quitting)! True entrepreneurs are in constant growth mode, and growth means change! But great change, change that really sticks, is more like a constant evolution than a revolution, and living in fear makes that evolution scary instead of exciting.
Teams that thrive live in courage rather than in fear. Essentially, they have cultivated a courageous mindset, a bold way of thinking that fuels the evolution of the company. It's not that they don't feel the fear; they feel the fear and do it anyway. As they live and work in courage rather than in fear, the fear they used to feel turns into excitement for the future!
I've identified three courageous mindsets that can help you and your team thrive during growth and change! They are: the courage to have discipline, the courage to lighten up, and the courage to experiment.
The Courage to Have Discipline
Be disciplined with your time, commitments, and thoughts. Reflect and evaluate how you are doing in regards to maintaining a disciplined control of these areas in your life and your company. YOU are in charge of your time, don't ever forget that! When we say "yes" to projects, patterns, or people that we are not committed to, we've created a list of obligations that ends up turning our day into an unproductive mess. So, leaders with courage say no a lot, but when they say yes, it's because it aligns with their stated goals and priorities.
Get an assistant to help you stay on track and keep your priorities where they should be: on the growth of your company! Be very conscious about what you allow into your brain and your schedule, and what you don't. Surround yourself with other courageous people, set aside time to think, and for the love, stop trying to multitask!
A few more ideas to help you add discipline to your days:
• Re-delegate the tasks that have somehow landed back on your shoulders, coach others to find creative solutions instead of making excuses or having tough conversations for your direct reports.
• Commit to the hard things first. Leaders with courage commit to tackling the hard things first. They've learned that if they do this, the little things fall into place or actually become easier to handle. One leader had known for years that his CFO did not have the skills or stamina to take the company to the next level. Even though they had been friends since childhood, he let his CFO go, and both of them were relieved! Another leader had a hard conversation with his CFO, asking him to perform at a higher level. A few months later, when the CFO had failed to fulfill the request, the two of them had another honest conversation and they decided that a different seat for him, still within the company, would serve everyone. Tip: People issues are always the hardest issues. Solve them first!
The Courage to Lighten Up
Cultivate your ability to look at the world in a light, creative way rather than a serious and laborious way. Celebrate even small wins, reflect on the past in order to learn from it, and encourage possibility thinking. I've found that teams and leaders who evolve faster and with less stress decide to have some fun along the way. Just as our bodies need rest and work cycles, so do our brains! Courageous leaders have learned the power of being real and simple. They drop their egos and any social masks they are wearing. They stop protecting themselves and their image and they start to engage as humans. They stop taking themselves and their team members so seriously. Here are some examples of how successful leaders have "lightened up" at work, and the difference it has made!
• This year, Kevin Lackey of Freedom Powersports, asked his leadership team to take a one-hour Clarity Break™ to reflect on the greatness, both personal and professional, of the year. Then, he asked them to dream about the possibilities for next year. In the past, he would ask things like, "Why were your numbers off this year and what will you do to make sure your numbers are on for next year?" While diving into the numbers certainly has its place, this year's new, more creative approach produced new, open and honest reflections and dreams.
• Find ways to celebrate on a regular basis. Ash Wineinger and his team at Capital Precast made core value stickers that they hand out spontaneously when someone is observed following the core values. Big and little examples count! The team members there have started placing the stickers on their hard hats to show healthy pride in their contribution to a safe and healthy culture.
The Courage to Experiment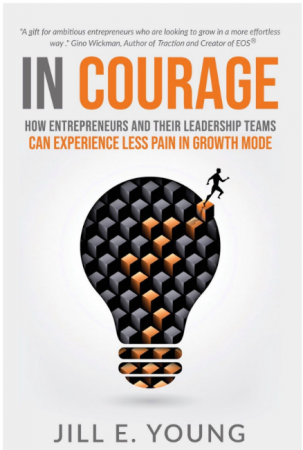 Leaders who set up a culture of experimentation are open-minded, willing to try new ways of operating, and enter into new situations and conversations curious about the outcomes. The courage to experiment is based on the principle of hope. Not the wishful thinking type of hope found in fairy tales, the hope I'm referring to is the deep knowledge that there is always a solution, we just have not found it yet. Entrepreneurs who lead the evolution of their companies are constantly experimenting with ways to make things better. We never lose when we embark on an experiment. We either win, or we learn valuable insights for the next experiment. This experimentation mindset requires the understanding that you do not need to be sure of the outcome in order to try something new. And stepping into the unknown takes lots of courage!
Get curious on purpose, ask others what they think, but be ready for the answers! Here are some ways you can get started on your experimental and courageous mindset!
• Ask great questions. Here are a few of my favorites:
1. What's on your mind?
2. What else?
3. Can you walk me through your thought process?
4. What do you need?
5. What does "done" look like?
• Actually use the word "experiment." When Chris Goade of 360 Consulting knew he had to change the sales meeting structure with a very seasoned sales team, he proposed a new structure as an "experiment." The team committed to adhering to the new structure for three months. After the three months, they all felt it was valuable enough to keep going. Most people are willing to try if they know that it might not be a forever thing. Of course, when it works, there is proof instead of conjecture and people love what works.
These three courageous mindsets can work together in endless ways. They can interrelate to produce powerful, joyful results for the people that choose to use them. I've witnessed time and time again that when my clients lead with these courageous mindsets, their greatest achievements are on the other side of the fear they leave behind. They learn to use the fear as a sign that they are ready to grow again. They learn to expand beyond the fear and I know you can, too! It's what you were designed for. Expect adversity, for there is no sure thing in the call to this entrepreneurial adventure, then let the courage lead you to boldness. Courage has magic, power and genius in it! I can't wait to see what your next courageous move will be!
If you enjoyed this post from Jill Young, you may want to read her previous guest post for VisionSpark here.