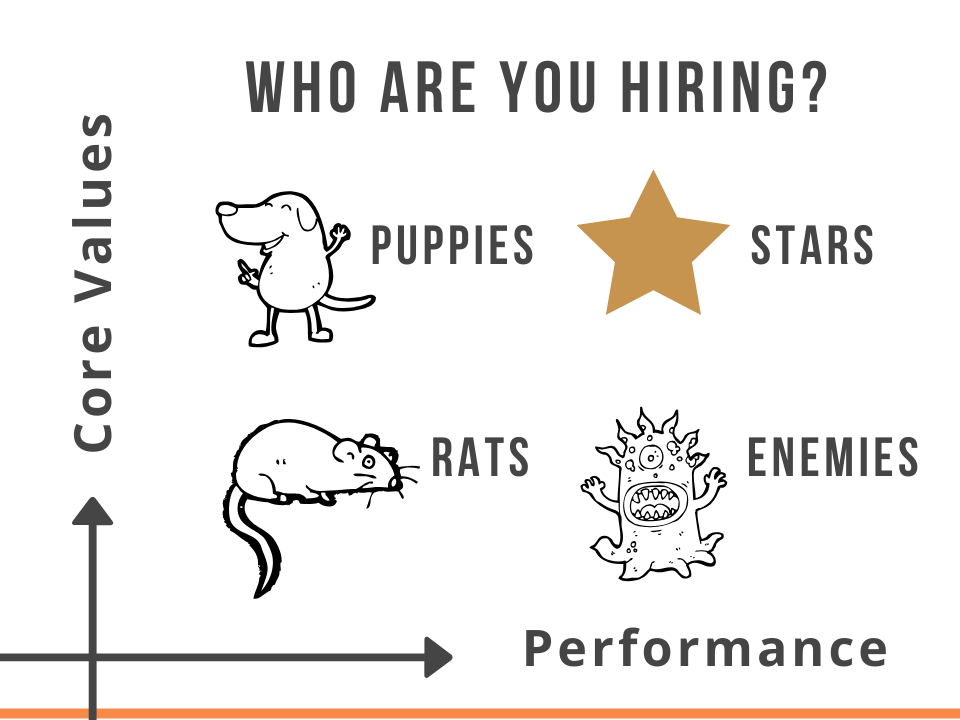 The Puppies and Stars Approach to Hiring
March 17, 2016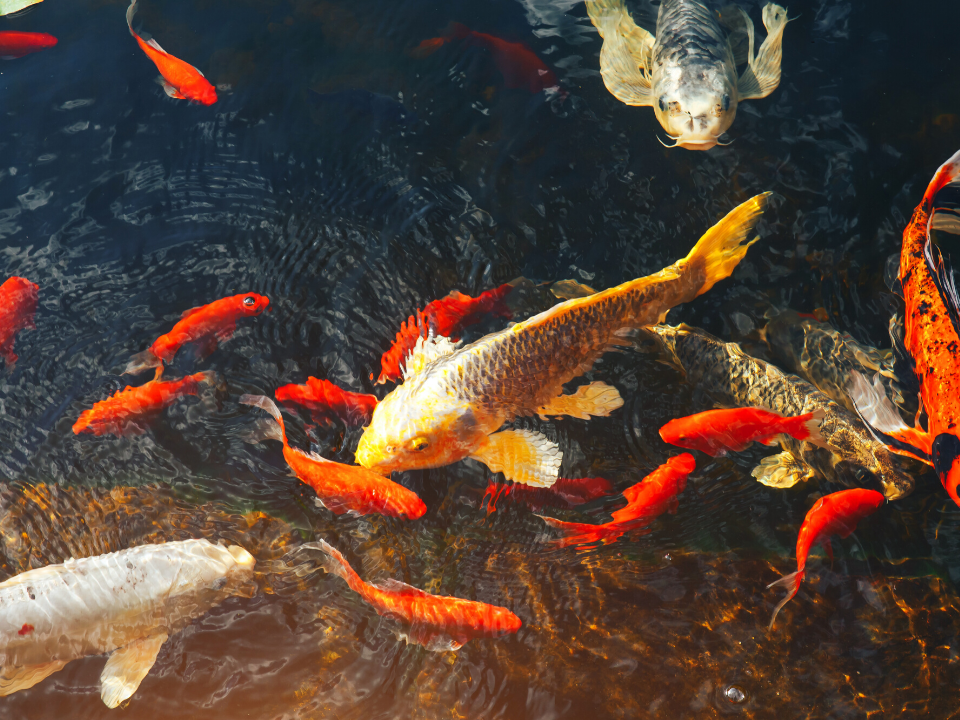 How to Stop Fishing in Shallow Applicant Pools
June 30, 2016
Key points:
Your employer brand is influencing your ability to attract candidates, particularly higher quality candidates with lower salaries.
Your employer brand may also be hurting your sales.
Most employers grossly underestimate the impact of an employer brand on their bottom line.
Given competitive hiring conditions and its potential impact on revenue, employer branding should be on your list of "must-address" strategic initiatives.
Do You Have An Employer Brand Strategy?
Only 57% of employers in CareerArc's 2015 Employer Branding Study did. In either case, the impression your company makes on potential applicants (and customers, which increasingly overlap) impacts your business every day.
For example, LinkedIn's research found a bad reputation could cost a company with 10,000 employees as much as $7.6 million more in wages, or up to $4,723 per employee hired (based on the Bureau of Labor Statistics' average U.S. salary of $47,230). That's because employers have to pay more to make the jobs seem sufficiently attractive and to compensate for their less-than-desirable employer brand.
On the other hand, a CareerBuilder survey found a full 69-80% of candidates would be willing to work for a slightly lower salary if the company either provided a good candidate experience, had a great employer reputation, received positive press, or had great online reviews.
Is Your Employer Brand Already Hurting You?
Your employer brand is essentially the way people feel about working for your company. Your hiring process is a major part of your employer brand, though it's also much more.
One of the most common reasons you might have a poor employer brand is because your application process is upsetting people. After investing their time and effort, people expect to be informed about the status of their application. With today's technology, there's no excuse not to send an email confirmation. Research conducted by CEB in 2010 found that 49% of applicants leave with a negative impression following an unsuccessful application.
National research conducted by CareerBuilder revealed a shocking 82% of employers expected little to no negative business impact when a candidate had a poor experience in the hiring process. In fact, 58% of applicants are less likely to buy from a company after getting no response to their application. 69% are less likely to buy after having a bad experience in the interview. That's before factoring in the people in their social circles who they share their bad experience with.
The lines between applicant and consumer are blurry. Be cautious of turning your brand advocates into candidates scorned. Last year, Virgin Media surveyed their rejected job applicants and discovered 18% of them were customers. After having a poor recruitment experience, 6% of them, or 7,500, switched to a competitor. This resulted in about £4.4 million in lost revenue for Virgin Media (they responded with an improved applicant experience designed to convert applicants into customers) (FastCompany).
It's not only a poor candidate experience that puts you at risk. Everything in the online domain can influence a job seeker's decision on whether it's even worth the effort to apply. Is there is a former employee in their network who doesn't have great things to say about your company? Have they had negative experiences with your employees? Any of these factors can influence their perception of your employer brand.
Employer Branding: Multidimensional But Not Intangible
Employer branding has evolved, in part due to changing technology and information consumption. People trust people more than commercials, so word-of-mouth carries more weight than advertising (the original method of communicating employer brand). People have greater expectations for communication because we've learned to expect instant communication of everything, from everywhere.
Originally, the task of employer branding fell to HR. But siloing employer brand management within a single department seems out of step with a world where potential applicants do their pre-application due diligence of your company across all corners of the internet. Distinctions between consumer, corporate, and employer brands are blurred. Marketing, HR, communications, and customer service should work cross-functionally to develop your employer brand. For a cohesive approach, employer branding must be approached strategically across your organization, with buy-in from the top-down. Increasingly, employer branding is, in fact, seen by CEOs as an important strategic imperative (Harvard Business Review).
Not only does employer branding span departments and channels, but it also extends throughout (and even beyond) the employee lifecycle. From recruiting to hiring to onboarding to engagement throughout the length of employment, your employees have a great deal of influence on other potential new hires.
Just because your employer brand touches so many areas, it doesn't mean its intangible. The bottom line business impact of your employer brand is measurable. And, just as with any business initiative, your employer branding program should be measured. Here are some examples of things you can measure to quantify the impact of your employer brand:
How often your employees are willing to refer others to work for your company
Quality of new hires (as measured by performance, caliber of their former employers, etc.)
Increase in workforce productivity
Increased revenue from hires in revenue-generating positions
Rate of success in head-to-head recruiting wars over top candidates
Get additional employer brand measurement ideas and details in this post from Dr. John Sullivan.
Company Culture: The People Factor
Since prospective applicants are judging your employer brand based on your whole online presence, company reputation and customer satisfaction can also be influencing factors. For example, if you have no social media presence, or neglect your social profiles? That sends prospective applicants a message about your resources, culture, and priorities.
Some prospective applicants will even explore consumer-side reviews about your company. Do you have a service-oriented business that gets a lot of reviews on a site like Yelp? A few sour grapes is one thing, but if your customers consistently talk about a poor experience, that tells a potential applicant about your company's values. From product reviews on Amazon to online business application reviews, it's not difficult for someone to tell whether your company is committed to treating people well and putting out a superior product.
Studies have shown a connection between happy employees and happy customers that is beneficial to businesses. The data I've cited here supports a similar business benefit via happy applicants. They aren't unrelated. Most employers tend to treat "their people" similarly whether they are employees, applicants or customers, based on their values. The bottom line benefits (via attraction, engagement, productivity, retention, performance, lifetime value, and other metrics) follow companies who treat their people well. The people factor is at the heart of your employer brand and directly influences your ability to attract applicants (as well as consumers). In fact, one of the best ways to strengthen your employer brand is to make sure your company culture is healthy.  
How Do You Improve Your Employer Brand?
Employers of any size can and should work on developing their employer brand. Here is a simple list of places to start:
Monitor and measure your employer brand. Survey the candidates you did and did not hire. Find out whether they'd recommend your company as an employer. Make improvements accordingly.
Improve your applicant communications.
Start treating applicants more like customers. Value them.
Use social media. Way back when, employers hung pictures of the "Employee of the Month" on their office walls. Some still do. Today, you can acknowledge your employees' accomplishments on social media and give them a platform to share their expertise and stories as the human faces of your company. When you share the spotlight with your employees, you display confidence in them, boost their engagement, and generate additional interest in your company.
Employer Branding Can Deliver a Magical Mix of Benefits
To determine what employer branding does for your business, you'll have to measure it. But studies have found so many positive outcomes from building a strong employer brand (and negative outcomes from a poor employer brand) that it's hard to justify not investing in it. Benefits tied to employer branding include improved employee engagement, reduced turnover, ability to better compete amid a talent shortage, saving money on recruiting (due to the higher rates of candidate attraction and employee referrals) and making better quality hires.
There's no doubt that tending to your employer brand is one of the most impactful things you can do for your business.
Image credits: ⓒ Canva.