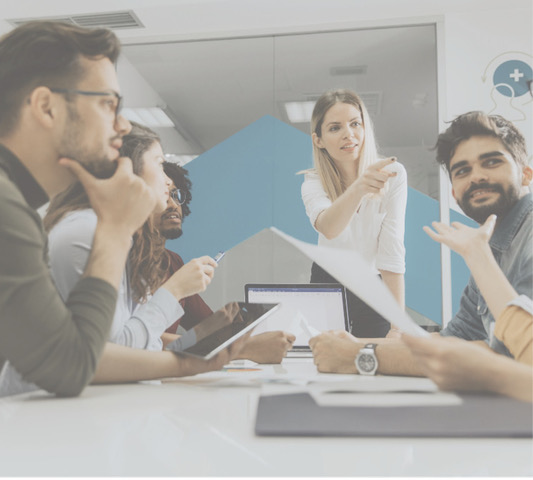 VisionSpark's Right Person Right Seat Services help you determine the position your company needs, and the qualifications and traits of the person who needs to fill it. 
We do this by utilizing a number of our proprietary tools and processes.
The Position Maximizer
The Position Maximizer™ step includes a one-on-one video conference Discovery Call with up to five of your stakeholder team members. Together we'll conduct a brainstorming workshop and Strategy Session to define the role you need, and consult with you on position requirements, title, and salary range for the position. We'll also provide a Position Profile which is unique to your company and position and will serve as your job posting.
The Achiever Assessment
The online Achiever Assessment assesses six Mental Aptitudes and ten Personality Dimensions. This powerful assessment is role-specific and can help you evaluate how your candidate's skills and personality measure up against the requirements of the position. 
Right-Fit Profiler™
The Right Fit Profiler™ service helps to narrow down the candidate pool by focusing on the candidate's 12 leadership traits, six mental aptitudes, and 10 personality dimensions. We utilize our years of experience to create a Position Profile and post your open position. As resumes come in, we score them according to a predetermined set of credentials and send the most qualified candidates to you. Once you have the qualified candidates, you will screen them to determine their Culture Fit and have one-on-one conversations with your top choices.
The Team Analyzer™
We will lead your team through a group-dynamics process and workshop to analyze the Achiever results of an entire team. This contributes to team health because it builds awareness and understanding of each team member's strengths, vulnerabilities, preferences, tendencies, and communications styles. 
VisionSpark has years of experience helping companies just like yours find the right person for the right seat in their organization. We work with you to understand your vision, so you can feel confident your team is happy and productive, with fewer people issues. Hiring is our specialty, and we are passionate about helping you meet your goals, grow your team with the right people, and Hire with Confidence™!
READY TO GET STARTED?