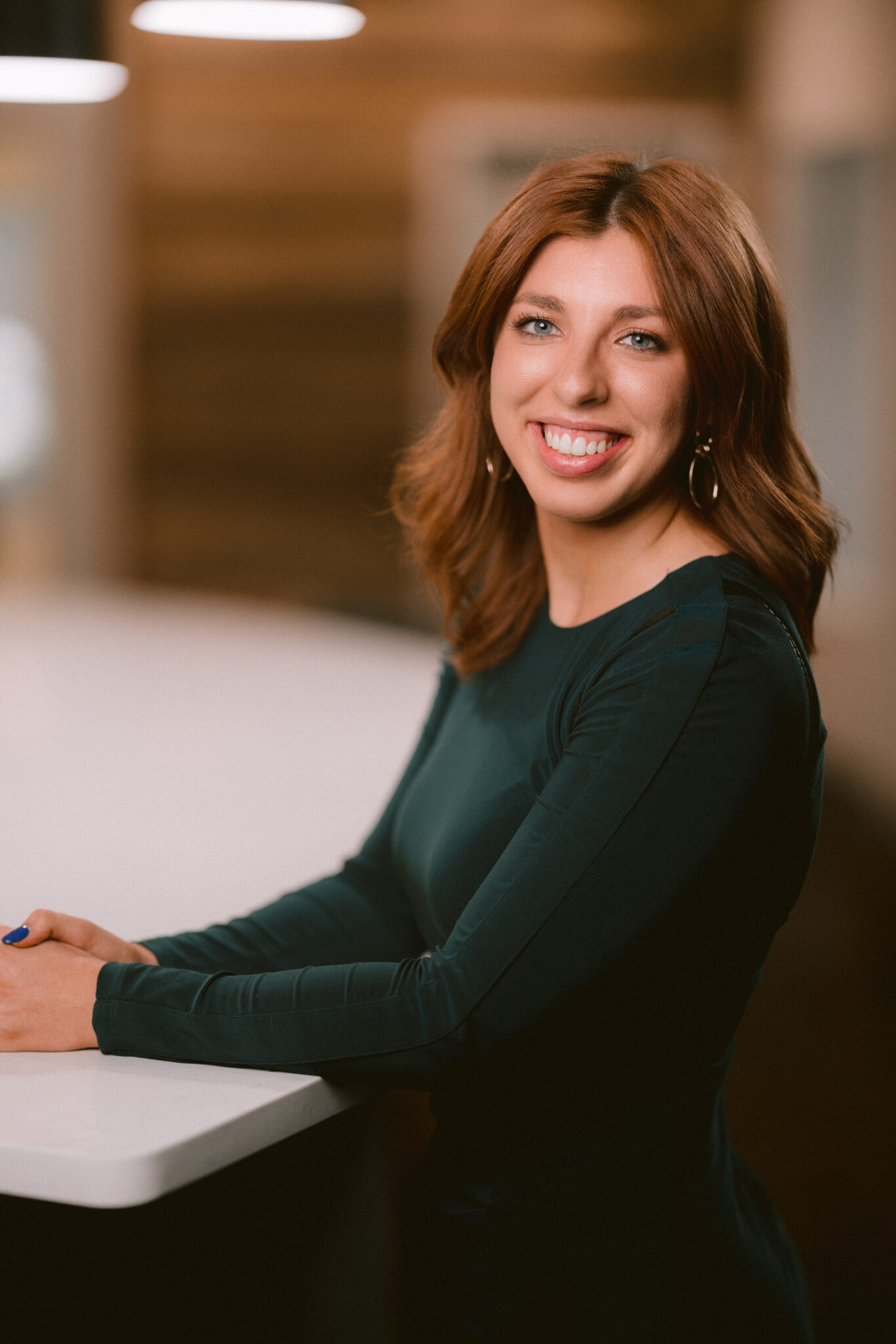 Maddie Vasek
Sales and Marketing Coordinator
Maddie's experience in retail, administration, and healthcare makes her a multifaceted addition to the VisionSpark team. She joins VisionSpark after working in The Department of Veterans Affairs Outpatient Hospital, doing administrative work.  At VisionSpark, Maddie will act as the direct support for the Director of Client Strategy. She's responsible for making sure no detail falls through the cracks. She enjoys the challenge of her job and utilizing her unique skillset.
Maddie earned a Bachelor of Arts in Communication from Oral Roberts University in Oklahoma.  She was born in Tulsa but moved to Ohio with her family in 2006 when her dad's job brought them to the Buckeye State. When she's not at work, Maddie enjoys weightlifting, thrift shopping, riding bikes, hiking, painting, boating, and being outdoors.
Maddie enjoys spending time with friends and family, going to the movies, and accomplishing DIY home projects that she can!
Q: If you weren't working for VisionSpark, what would you be doing?
A: I would probably be renovating a van or bus as a mobile home, living on the road, and exploring places all over the States!
Q: What are you doing personally or professionally to further your development?
A: I enjoy putting myself in situations where I can observe others and how they do things to add to my own tool belt of knowledge.  I try to put myself in situations where I am not the expert or around people I do not know very well to challenge myself and ask questions.