Transform Your Team with VisionSpark
VisionSpark is dedicated to transforming entrepreneurial companies through our unique tools and approach, ensuring "the right people are in the right seats."
Our unique methodology is outlined in the graphic below. All engagements start with a discovery call, followed by The Position Maximizer™. We may recommend additional tools as needed, depending on your hiring needs.
The VisionSpark Method™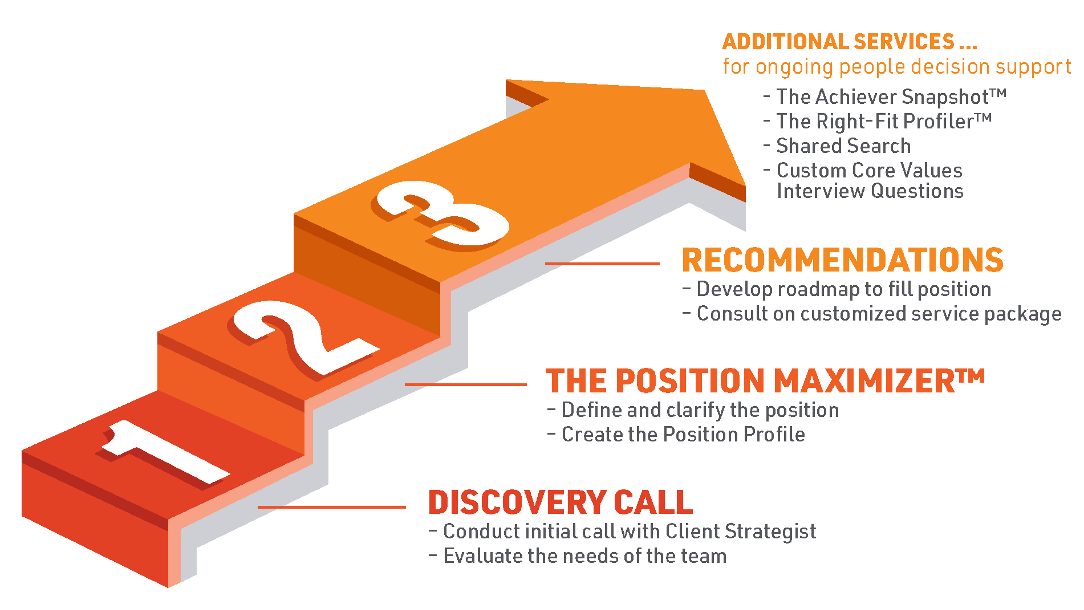 INTEGRATOR SEARCH
For companies running on EOS®, we help you find the Integrator to take you to the next level.
LEADERSHIP SEARCH
VisionSpark will partner with you to find the superstar to transform your team.
THE POSITION MAXIMIZER™
Define and create a unique and magnetic Position Profile for maximum return on your investment.
THE ACHIEVER SNAPSHOT™
Evaluate mental aptitudes and personality dimensions to assess the right person for the right seat.
THE RIGHT-FIT PROFILER™
A proprietary vetting tool that uncovers ability and capacity, including the 12 key dimensions of a leader.
THE TEAM ANALYZER™
Discover a tool to take your team to the next level.
CUSTOM CORE VALUE QUESTIONS
Let VisionSpark create custom interview questions around YOUR core values.