The Achiever™ Assessment
for Candidate Selection 
---
Hiring the right candidate is harder than it looks.
The Achiever helps you make better hiring decisions.
Common applications of the Achiever in the candidate selection process:
Use your candidate's Achiever profile to identify areas for further exploration in the interview process
Use the Achiever profile to understand where your new hire will need additional training and development to boost their performance
Compare your top candidates' Achiever results to see their strengths, weaknesses, and compatibility with the job
Evaluate your best candidates against your current top performers and industry benchmarks
The Achiever works for every hire in every role.
We can customize it for your position. 

Learn more: Download a one-page pdf about interpreting Achiever Assessment scores.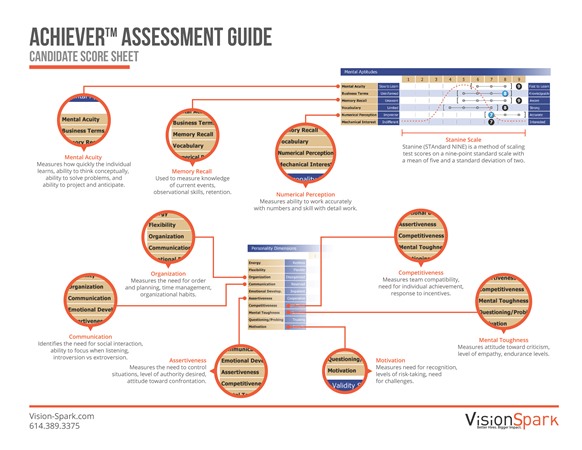 You may also be interested in our Applicant Tracking System, which allows easy viewing, sorting, and comparison of multiple candidates' Achiever results at once.