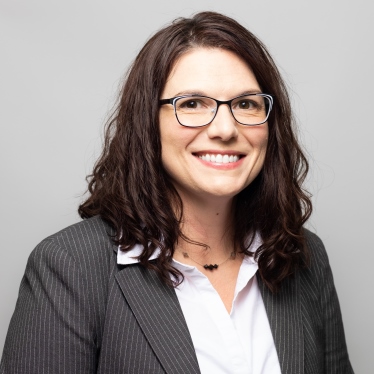 Tracy Wilson
Director of Client Services
Having worked at both large corporations and small operations, Tracy has experience in a variety of contexts and industries, including hospitality, construction, nonprofit, and professional services. She brings valuable insight from a range of previous positions on the frontline, in management and administration, and as a small business owner. Tracy was drawn to VisionSpark for their Core Values, proven hiring process, and evident concern for others. She shares VisionSpark's passion for helping businesses succeed and making a positive impact by hiring the "Right People" for the "Right Seats."
Tracy earned her master's degree in organizational leadership with a specialty in human resources management from Northcentral University. She also has a bachelor's degree in business administration from Trine University. Tracy lives with her husband, Rich, and three kids, Ashton, Corbin, and Mira. In her free time, she loves to visit new places, locally and globally. Her most recent adventures included a cross-country train trip to the West Coast, during which she passed through 15 states in 10 days, capped off with visits to San Francisco and Seattle.
Q. If you weren't working for VisionSpark, what would you be doing?
A. The possibilities are endless! Professionally, no matter where I am, I want my contribution to add benefit to the organization. I am constantly seeking opportunities for growth. Personally, I would be on an adventure. Close to home or far away, I love to experience new things.
Q. What are you doing personally or professionally to further your development?
A. I am always looking to embrace and conquer the next challenge. I enjoy learning from every environment I encounter, gathering information, and developing the understanding necessary to achieve goals.