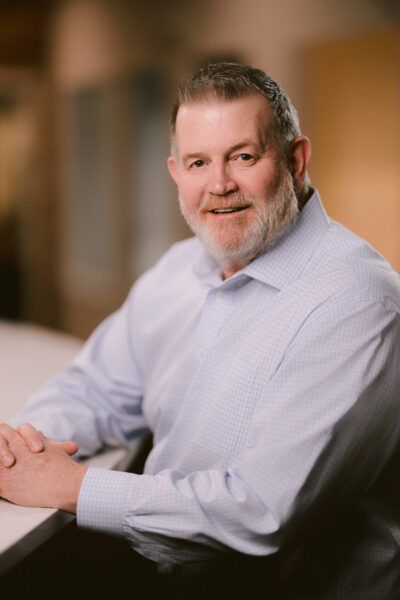 Randy Gray
Search Consultant
Randy's expertise in finance, recruiting, and 21 years of human resources and talent acquisition makes him an incredible addition to our VisionSpark Client Services team. He brings insight from his broad professional history to help our clients find the right fit candidates for their teams. For Randy, the joy of helping someone secure gainful employment and the happiness he hears in their voice when they receive their offer makes his job ideal.
Randy earned a B.A. in Biblical Studies and Philosophy from Evangel University in Springfield, Missouri. He is a Midwesterner to the bone, was born and raised in Des Moines, Iowa, and became a Columbus resident in 1999. Randy enjoys the quiet that Columbus has to offer, but outside of work, his life is anything but boring. He spends his spare time with his family, doing yard work or exercising. Randy loves supporting his local hockey team, the Blue Jackets, and watching classic films with actors like Humphrey Bogart, Clark Gable and Spencer Tracy. He also loves more current shows like Bosch and Tom Clancy's Jack Ryan series. (He was a huge Tom Clancy fan growing up and read all his books).
Randy has been married to his wife, Kim for almost 32 years, and has three children; Jeremy, 31; Emily, 27; and Matthew, 24. They have two dogs; Bella, 13, a whippet mix and Jax, 4 an Aussie Shepherd.
Q: If you weren't working for VisionSpark, what would you be doing?
A: Hopefully still working with exceptional candidates to help them find great careers.
Q: What are you doing personally or professionally to further your development?
A: Having the opportunity to work with VisionSpark has given me an entirely new perspective of the client/candidate relationships. My focus now is to learn the VisionSpark way, and internalize their methods of matching clients to candidates to continue their incredible services.