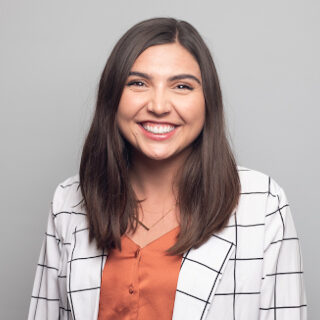 Maggie Broadfoot
Executive Assistant
Maggie is excited for the opportunity to use her exceptional organizational and planning skills as VisionSpark's Executive Assistant to our Visionary, Alec Broadfoot.
From going over email and scheduling meetings to distributing essential items and organizing Alec's busy calendar, Maggie is ready to learn and grow as part of the VisionSpark team.
Along with supporting VisionSpark's administrative needs, Maggie, a third-year student at Taylor University studying Marketing and Entrepreneurship, loves working with her dad!
Born and raised in Columbus, Ohio, Maggie appreciates the city for its small, yet innovative feel. When she's not working or studying, Maggie enjoys traveling, trying new restaurants, and researching places to visit and eat. She is the oldest of three siblings and loves to spend her free time with her puppy, Elliot.
Q: If you weren't working for VisionSpark, what would you be doing?
A: If I weren't working for VisionSpark, I would be either traveling the world or starting a business.
Q: What are you doing personally or professionally to further your development?
A: This is a huge opportunity for me to grow personally and professionally. I am always looking for ways to learn new techniques and expand my capabilities.