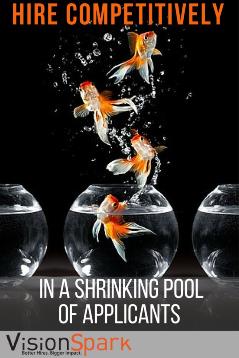 Comments Off

on How to Hire Right-Fit Employees In A Shrinking Applicant Pool
Recently, we wrote a post about why employers in "B minus towns" should hire (not just recruit) on an ongoing basis. The truth is, when it comes to hiring these days, all employers may as well be in...
Details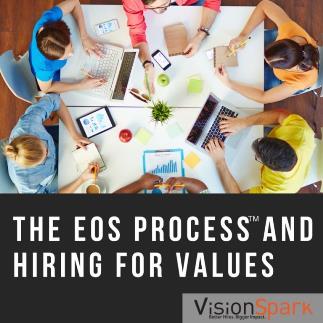 Comments Off

on Why Hiring for Values is Important to the EOS Process™
Hiring for values doesn't happen in a vacuum. If you want to improve your outcomes and bottom line through hiring, your organization must be ready. VisionSpark focuses on identifying, articulating and hiring for corporate culture fit. How can...
Details
Comments Off

on How To Deal With A Corporate Culture Misfit
I was speaking with the CEO of a local company yesterday, and he was disappointed by the discovery that one of his new executive hires is not working out. This was a candidate who had come highly recommended...
Details